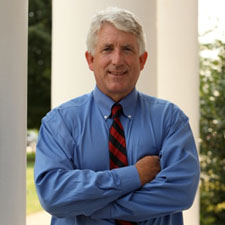 A trio of bills from Attorney General Mark Herring to protect the public and hold criminals accountable were ceremonially signed today by Governor Terry McAuliffe in front of advocates and sponsors. These bills were either drafted by or introduced at the request of Attorney General Herring and his staff. In addition to these bills, the Attorney General's office was extremely active throughout the legislative process, reviewing thousands of bills and working as requested with legislators in both houses to provide legal advice.
"The fact that these bills were sponsored and passed in a bipartisan fashion speaks to the importance that we all place on combating crime and protecting the public," said Attorney General Herring. "These and other bills from my legislative package will give law enforcement and prosecutors the tools they need to hold criminals accountable, while offering victims and witnesses a needed measure of security. I appreciate the Governor's signature on these bills, as well as the hard work of the sponsors, my staff, legislative staff, and the advocates who championed them."
The bills which were ceremonially signed today are:
SB 640, Witness Confidentiality (Howell)
This bill makes witnesses of drug-related crimes and violent felonies eligible for important protections, including the ability to keep identifying and contact information confidential during court proceedings, the same protections currently offered to witnesses of gang-related crimes. The bill does not limit the right of a defendant or the government to examine witnesses in court of law. The Office of the Attorney General's Division of Public Safety and Enforcement drafted the bill and brought it to the General Assembly based on feedback from Commonwealth's Attorneys who have had difficulty getting witness to testify because of fear of reprisal. This bill was supported by a broad coalition of public safety advocates including the Virginia Association of Commonwealth's Attorneys, Fraternal Order of Police, Chiefs of Police Association, Virginia Sexual and Domestic Violence Action Alliance, Virginia Network for Victims & Witnesses of Crime, and Protect.org.
HB 1112/SB 594, Synthetic/Analog Drugs (Garrett/Obenshain)
attorney general Herring carried the original synthetic/analog drug bill as a state senator. This bill was developed with assistance from the Attorney General's office to give prosecutors and law enforcement officials more tools to keep dangerous synthetic drugs off the streets and away from young people. The bill updates some definitions based on the latest chemistry, makes selling or distributing these substances a class 5 rather than class 6 felony, and establishes a faster process for the Board of Pharmacy to add designer drugs to the controlled substances schedule so that they can respond more quickly to emerging threats.
HB 1248, Self authentication of 911 phone calls (Surovell)
This bill, introduced at the request of Attorney General Herring's public safety staff, makes it easier to admit 911 calls in criminal proceedings. As long as the recording is authenticated by the custodian of the record, such as an emergency communications center manager, it will be considered admissible in court, similar to the way a toxicology report or autopsy is handled. The current rules require a complex and burdensome process for authenticating and admitting 911 calls. The bill had support from the Fraternal Order of Police, many emergency managers, and the Virginia Association of Commonwealth's Attorneys.
In addition to these bills, the attorney general won legislative passage of other important public safety and consumer protection measures, including bills to fight patent trolling, to end fox-penning, and to provide more protections for victims of stalking, among others.