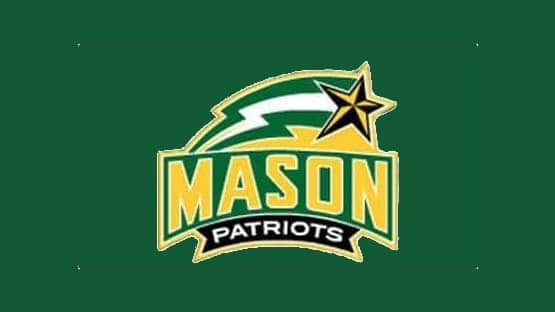 George Mason held Charlotte to 37 percent shooting, but the Patriots couldn't overcome their own shooting woes in a 54-49 loss in the Jacksonville Classic on Sunday.
Mason (3-1) shot 33.3 percent from the floor and 27.8 percent (5-of-16) from three.
The Patriots trailed by only one possession for the final 2:30, but could not convert the key baskets to come out on top.
"I knew in this type of atmosphere, the tougher team would win the game," head coach Tony Skinn said. "I knew if we didn't come out with the grit it takes to set the tone early, it was going to be a dog fight. We still had chances down the stretch, but we just didn't execute. We have to flip the page. We are fortunate we have the opportunity to redeem ourselves Monday."
Sophomore Keyshawn Hall had a team-best 18 points, grabbed eight rebounds and converted all six of his field goal attempts in 33 minutes of work. Hall is averaging 20.0 points and 10.0 rebounds over his past two games.
Virginia Tech transfer Darius Maddox added 13 points and a game-high three steals, while graduate forward Amari Kelly notched 11 points and six rebounds.
Charlotte (3-1) jumped out to a 16-8 advantage and led 21-11 at the 6:50 mark of the first half. Mason responded with an 11-2 spurt to move back within one (23-22). The 49ers took a 25-22 lead into the break.
Coming out of the break, the Patriots surged in front by three (30-27) on the strength of a 6-0 run. Charlotte answered with a 7-0 run of its own to go back up five at 39-34. Five-straight points from Maddox cut the 49er lead to one (42-41) and Mason trailed by that margin (48-47) after a 3-pointer from Hall with 2:32 to go.
After Charlotte converted a bucket to make it 50-47, Amari Kelly scored on the other end to move Mason back within one (50-49) with 29 seconds left. But Mason was unable to score on its final two possessions, as Charlotte held on for the victory.
The Patriots wrap up the Jacksonville Classic Monday night with a 6 p.m. contest vs. South Dakota State in St. Augustine.