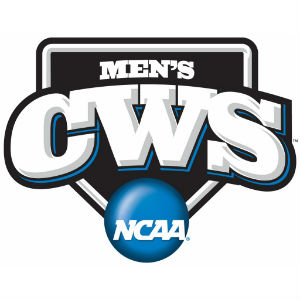 It's 2-1 TCU in the second inning, and UVA pitching coach Karl Kuhn is on the mound talking with starting pitcher Brandon Waddell with reliever Whit Mayberry getting loose in the bullpen.
This night is not going well already. Shortstop Daniel Pinero, who'd had seven errors all season coming in, has committed the first of his two miscues, allowing a run to score with two outs in the inning. The Cavs were failing to get bunts down, hitting into double plays, coming up empty with runners in scoring position.
This was not UVA baseball, to say the least.
But looking back on it, it could have been worse, a lot worse. Waddell battled through the second to get out with just the two runs scoring. And Virginia's run in the first was itself a gift from TCU, on a throwing error that allowed Branden Cogswell to score all the way from second on a fly ball.
Best case for UVA after the top of the second was a 1-1 tie. Worst case was a 4-0 or 5-0 lead for TCU.
Waddell, like a boxer in a title fight not ready to throw in the towel just yet, got up off the deck, and started putting up zeroes on the scoreboard. After almost getting knocked out of the game with two outs in the second, Waddell went seven, giving up two runs, one earned, on six hits, striking out five and walking none.
When Cogswell scored on a Mike Papi grounder in the fifth, the game was knotted at 2-2, and it would end up staying that way into the night and then the morning.
But that's getting ahead of things to talk about how it ended in the wee hours of Wednesday. To get that far, Virginia needed to get four scoreless innings out of closer Nick Howard, who threw 60 pitches in his stint, the longest of 2014 by an inning and two-thirds.
Then came Mayberry, who looked worse for the wear for having gotten up and ready in the pen early, and then came in after Howard was done, in the 12th, and clearly didn't have it, not even close, but still managed to put up two scoreless innings.
And eventually it was the College World Series vulture, Artie Lewicki, who spent his 2014 season trying to work himself back into starting shape, only to find himself as maybe the pitching staff's postseason MVP because of what he's done out of the pen, getting his second relief win of the CWS with two perfect innings of relief.
This isn't accounting yet for the role that Nate Irving has played for the 'Hoos. He scored the first run in Virginia's 2-1 win over Ole Miss in the CWS opener, and got on base to lead off the ninth before being lifted for pinch-runner Thomas Woodruff, who scored the game-winner in his stead.
So of course it was Irving, leading off the 15th, who worked the count in his favor before roping a ground-rule double that gave UVA its first baserunner since the ninth, and set up the game-winning sequence.
Cogswell, who had three hits, including two doubles, and scored Virginia's first two runs of the game, bunted Woodruff, running again for Irving, to third, and that brought up … Pinero.
Pinero, who had committed those two ghastly errors hours ago, back when UVA was not playing UVA baseball, when Brian O'Connor was thinking of lifting Waddell early, was next up. His first error of the night had allowed the second TCU run to score, but he'd made two highlight-reel plays later, ranging toward the hole between short and third to get to balls and then throw darts across the diamond to get outs that few shortstops in college baseball would get for his pitcher.
He'd also singled in his five trips, and put good swings on balls all night long.
O'Connor twice asked Pinero to bunt, safety squeeze, to get Woodruff home from third. Both were fouled off. The count was 2-2. Pinero had seen two 12-6 curves from Trey Teakell in the at bat, and was expecting another one 2-2.
Teakell seemed to think that Pinero wasn't looking curve, or at the least he just left it in the strike zone with a pitch to play with by mistake. Either way, Pinero got the pitch he was looking for, and it ate up too much of the zone for a pitcher's liking.
From the swing of the bat, it was obvious that the long line drive to center was going to be more than enough to allow Woodruff to score.
Redemption for Pinero, for Waddell, for Mayberry, who got through two innings on guts alone. For Lewicki, who was an afterthought at the outset of the 2014 season, and is now 2-0 in the College World Series.
Virginia still has one more W to put on the board before it gets to the College World Series finals. It's a position that the program, now in its third CWS in six years, has never been in before.
One more to go. Half the fun is getting there.
– Column by Chris Graham