Sports
Game Notes: #10 Virginia hosts Virginia Tech in Wednesday ACC hoops matchup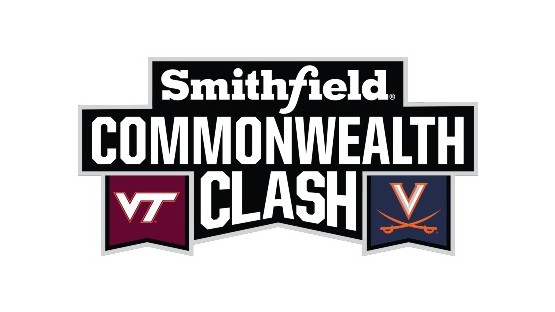 Tenth-ranked Virginia (13-3, 5-2 ACC) hosts Virginia Tech (11-6, 1-5 ACC) on Wednesday at John Paul Jones Arena.
Tipoff is set for 7 p.m. The game is being broadcast on ESPNU, with Dave O'Brien and Jay Bilas on the call.
Virginia Notes
Returning starters Kihei Clark (11 ppg, 6 apg), Reece Beekman (9.9 ppg, 3.4 rpg, 4.9 apg), Jayden Gardner (10.3 ppg, 4.9 rpg), Kadin Shedrick (8.3 ppg, 4.1 rpg, 1.7 bpg) and Armaan Franklin (11.9 ppg, 40.2% 3FG) have started 14 of 16 games.
Clark, Beekman, Gardner, Franklin and Ben Vander Plas (7.9 ppg, 4.2 rpg) started at Florida State.
Isaac McKneely (5.9 ppg, 40.6% 3FG) Ryan Dunn (2.6 ppg, 2.5 rpg, 1 bpg), Francisco Caffaro (2 ppg, 1.9 rpg) and Taine Murray (1.7 ppg) provide depth off the bench.
UVA ranks fourth nationally in assist/turnover ratio (1.67), fifth in turnovers per game (9.5), 11th in scoring defense (59.4 ppg), 23rd in 3-point percentage (38.5%), 32nd in fouls per game (14.4) and 35th in turnover margin (3.3).
Clark (110 wins) needs one win to pass Mamadi Diakite (110 from 2017-20) for first on UVA's career wins list.
Tony Bennett, who passed Terry Holland (326-173, 16 seasons) as the all-time winningest coach at UVA with the win over Syracuse on Jan. 7, needs two wins to reach 400 career wins.
Bennett is 17-8 all-time vs. Virginia Tech.
Virginia Tech Notes
Grant Basile dialed up a game-high 26 points and 10 rebounds at Syracuse to record his third double-double of the season.
Justyn Mutts ranks third in the ACC in field-goal percentage at 58.1 percent. Mutts is the only player in the ACC to average at least 13 ppg, 3.5 assists/g, 1.5 steals/g and 50 percent shooting.
Tech got the ball in great spots against Syracuse's 2-3 zone last Wednesday, but only managed to connect on 3-of-19 from beyond the arc in the 82-72 loss. "Didn't shoot it well, but I thought the ball got in great spots," coach Mike Young said after the game. "You've got to ring the bell. You've got to make shots. That's just the bottom line."