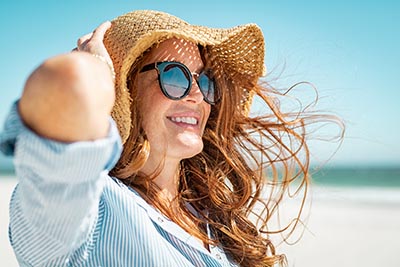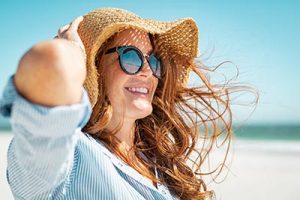 While on vacation, the last concern on your mind might be your online safety, but it should be one of your first concerns.
Information provided on social media can lead to the theft of your identity while on vacation.
Posting vacation photos, including of your children and information about where you are vacationing, pose a risk to you and your family.
"That, frankly, shouldn't be out there for the entire world to see," said Mykolas Rambus, co-founder and CEO of cybersecurity at Hush.
Rambus said that Hush, founded about a year ago, works to give individuals control of their digital footprint. The company was formed after a group looked at information on affluent individuals and how that information might be protected.
A common way to get hacked is after you return from vacation, you receive an email that appears to be from the resort where you were on vacation.
"And, that's how, when they click on that email, someone gets access to their phone," Rambus said.
Hush recommends posting vacation photos when you return home, do not pair your mobile phone with a rental vehicle while on vacation and choose networks wisely while on vacation.
Rambus said individuals also make the mistake of posting on social media before they go on vacation about their destination plans. Thieves have all ready looked up your physical address so that while you are gone, they can steal mail from your U.S. mailbox, and then steal your identity.
"It's the combination of the information these days that leads to trouble," Rambus said.
Along with your mail, perhaps a thief has also hacked into your back account information and gained access to your security questions.
"When people answer those questions, I can piece together their answers just by looking at their social media," Rambus said.
Your security question: What was your high school mascot? On your social media, you've shared your high school reunion. A thief can look up your high school and find out the mascot information.
Rambus recommended locking down all social media to the public, and this advice goes for whether on vacation or not. Social media should only be kept open to your friends. And social media platforms do change settings every few months for who can view your profile.
While traveling and on vacation, Rambus said individuals should have someone pick up their mail or stop their mail at the United States Postal Service.
"Secure mailboxes is one of the best investments people can make," he said.
Rambus said that social media is not just about the individual.
"Privacy is a family business," he said. It's also about whoever else is going on vacation with you, including your children and grandparents. Families should discuss online safety and lock down all social media profiles as a family. According to Rambus, the members of the family who share the most information online are the children.
He also recommended removal of names from data brokers, including removal of names from mailing lists to protect your information online and your identity.