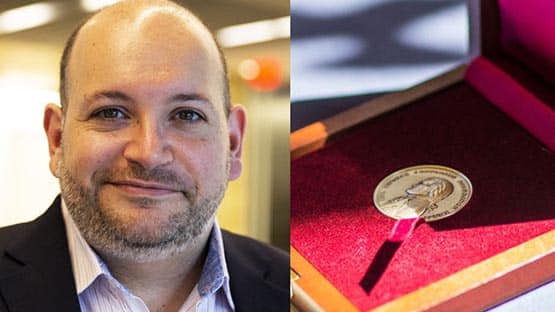 On Thursday, April 13, the University of Virginia and Thomas Jefferson's Monticello will commemorate Jefferson's birthday, known at UVA as Founder's Day.
Monticello will mark the occasion with a ceremony on the iconic West Lawn⁠ at 10 a.m.
The keynote address will be given by Jason Rezaian, the 2023 recipient of the Thomas Jefferson Foundation Medal in Citizen Leadership. Rezaian is an award-winning Iranian American writer and journalist at the Washington Post. Rezaian began work as the Bureau Chief in Tehran, Iran, in 2012 before his arrest in 2014 on alleged charges of espionage. Freed after 544 days of imprisonment and torture, Rezaian has since championed the stories of those who fight for freedom and the liberty of others.
This event is free and open to the public, but registration required. The ceremony will be livestreamed for those unable to attend in person.
Attendees may register at monticello.org/foundersday.
Related story
Monticello receives $3.5 million grant to collect, share stories of enslaved families