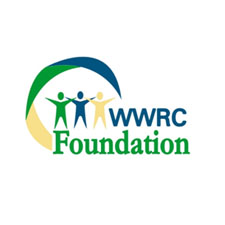 The Woodrow Wilson Rehabilitation Center Foundation has named Rebecca Lamb as its new executive director.  A certified fundraising executive with more than 20 years experience in the nonprofit sector, Lamb will oversee efforts to secure contributions to the Foundation. The Foundation supports the state's Woodrow Wilson Rehabilitation Center which provides people with disabilities comprehensive, individualized vocational and medical services.
Lamb, whose great-grandfather George Harper helped establish the Center in 1947, says, "The work of the Woodrow Wilson Rehabilitation Center is important because it helps people realize personal independence through employment. It is a privilege to meet the students and work with the Center's staff to enhance their efforts."
Lamb comes to the Foundation from the University of North Carolina-Asheville, where she was the director of annual giving. She was previously the executive director of the Western North Carolina Historical Association and its Smith-McDowell House Museum, as well as executive director of the Colburn Earth Science Museum in Asheville. Lamb has a certificate in nonprofit management from Duke University, a master's in liberal arts from UNC Asheville, and bachelor's degree from the University of North Carolina.
Chartered in 1960, the WWRC Foundation has assisted with numerous projects at the Woodrow Wilson Rehabilitation Center. Its efforts include raising funds for campus construction, equipment for students, and an accessible nature trail. The WWRC is a leader in the field of medical and vocational rehabilitation and has assisted more than 70,000 clients transition to higher levels of productivity and independence. For additional information or to make a charitable gift, call 540-332-7186 or visit www.wwrcf.org.