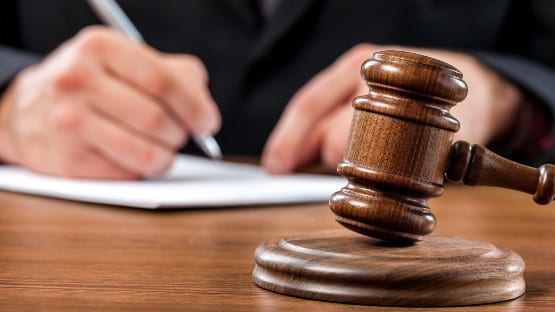 A former Arkansas Republican state senator was sentenced today to 46 months in prison for accepting bribes and tax fraud.
Jeremy Hutchinson, 48, of Little Rock, a nephew of former Arkansas Gov. Asa Hutchinson, stole and misappropriated thousands of dollars in state campaign contributions for his own personal use and then filed false federal income tax returns from 2011 to 2014, according to court documents.
Hutchinson, according to prosecutors, stole over $10,000 in state campaign funds for his own personal use and also falsified his 2011 tax returns, including failing to report $20,000-per-month-payments he received from one law firm and other sources of income he knowingly and intentionally concealed from his taxes.
Hutchinson was also engaged as an outside counsel by Dr. Benjamin Burris, an orthodontist who owned and operated orthodontic clinics throughout the state of Arkansas, to push legislation beneficial to Burris. Hutchinson was provided legal work to conceal the corrupt nature of his arrangement.
Hutchinson, who resigned his State Senate seat in 2018 after being indicted by a federal grand jury on the bribery and tax fraud charges, is still pending sentencing in Missouri for his role in a separate multimillion-dollar public corruption scheme that involved embezzlement, bribes, and illegal campaign contributions for elected public officials.
According to court documents, Hutchinson accepted bribes in the form of monthly legal retainers and other things of value from employees and executives of Preferred Family Healthcare Inc., a Springfield, Mo.,-based healthcare charity. In exchange for the bribes, Hutchinson provided favorable legislative and official action for the charity.
In 2022, Preferred Family Healthcare agreed to pay more than $8 million in forfeiture and restitution to the federal government and the state of Arkansas under the terms of a non-prosecution agreement, in which the charity admitted the criminal conduct of its former officers and employees.
Several former executives from the charity, former members of the Arkansas state legislature, and others have pleaded guilty in federal court as part of the long-running, multi-jurisdiction investigation.