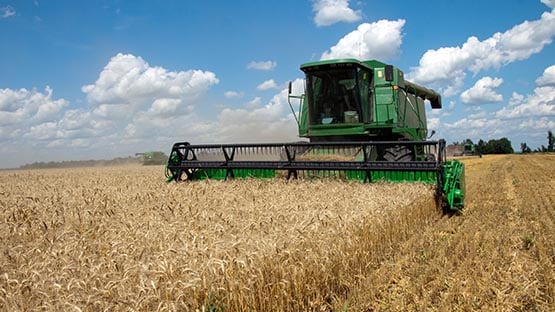 The coming year presents a set of unprecedented challenges for farmers and food producers, said Roger Cryan, chief economist for American Farm Bureau Federation, speaking at the AFBF annual conference in Washington, D.C., earlier this month.
Russia's invasion of Ukraine has led to food supply issues. There is a growing global population that demands a better diet, and U.S. farmers' input costs have risen significantly.
And inflation is the highest it's been in 40 years, leading to increases in interest rates, and farmers are among those struggling to pay high-interest loans.
High interest rates also decrease the value of farmland, which is often collateral farmers use to obtain loans in the first place, Cryan said.
AFBF senior economist Veronica Nigh told the convention that tariffs that escalated in 2018-2019 "are still hanging around."
She added that export bans also are starting to pop up again. Mexico has banned genetically engineered corn, and the U.S. can't produce enough non-GM corn to meet that country's demand for it.
Additionally, countries are arbitrarily deciding who they will trade with.
"The old tried-and-true animosity is still there," Nigh said.
She cited the Russian invasion of Ukraine as an example. In February 2022, after Russia attacked Ukraine, Russia issued a list of countries it deemed "unfriendly," which included Ukraine, Canada, European Union countries and the U.S. Brazil, however, was not on the list.
"Brazil is now turning shipments of fertilizer away, and we can't get enough here," Nigh said. And the U.S. is a "huge participant" in global fertilizer markets.
"We're going to continue to see volatility in 2023," she concluded. "As long as the war continues, a spike in energy products will persist."