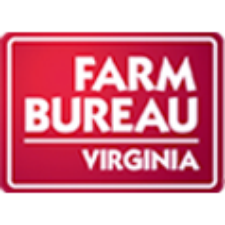 Virginia Farm Bureau employees at that organization's office in Goochland County donated nearly one ton of food—2,000 pounds—to mark National Ag Week, March 15-21.
The food was donated to the Food Bank of Wise County, which suffered a roof collapse after a heavy snow in February. More than $30,000 worth of food was inside, and none of it was salvageable.
Farm Bureau volunteers and employees in county Farm Bureau offices statewide also donated to their local food banks.
"Our employees and volunteers were characteristically quick to donate," said VFBF President Wayne F. Pryor. "Ag Week is a time for us to celebrate and thank farmers who work hard to provide food and other products for us. It's a blessing to be able to say our thanks by donating food to those in need."
Employees and volunteers from Farm Bureau and other agriculture organizations also read to children in their communities to mark Virginia's fifth annual Agriculture Literacy Week, which was celebrated concurrently with National Ag Week.
Volunteers from 79 county Farm Bureaus, Colonial Farm Credit, Farm Credit of the Virginias, James River Equipment, Southern States, Tyson Foods, the Virginia Department of Agriculture and Consumer Services, several 4-H and FFA chapters and other organizations, along with Farm Bureau and Virginia Agriculture in the Classroomboard members and staff, read books about agriculture in their local schools. Many also donated books to classroom and school libraries.
Many volunteers read the book My Virginia Plate, which was written by Tammy Maxey, Virginia AITC senior education program coordinator.
"Early estimates project that 1,000 volunteers read to more than 54,000 children, and that number is likely to go up," Maxey said. "We are really pleased with the turnout this year and hope volunteers will continue teaching children about agriculture year-round."
Virginia AITC is part of a nationwide effort to help teachers and students understand and appreciate agriculture, which is Virginia's and the nation's largest industry.