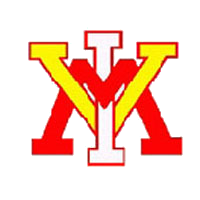 An 11-0 run midway through the second half broke open a four-point game and sent the East Tennessee State Buccaneers over the VMI Keydets, 98-88, in Southern Conference men's basketball action Friday night at Freedom Hall in Johnson City, Tenn.
VMI had rallied from down as many as 13 points in the second half to close to within a single basket at one point, and the Keydets (5-9, 1-2 SoCon) were still within four at 69-65 with 11:11 to go. The Bucs (7-4, 2-1), however, scored the game's next 11 points to go up by a game-high 15, 80-65, and VMI got no closer than six the rest of the way.
ETSU was paced by Jalen Riley in the victory, as he scored 32 points on 11 of 17 shooting coming off the bench. AJ Merriweather chipped in 17, while Phillip Anglade had 15 points, three rebounds and two blocks for the visitors. QJ Peterson led VMI with 16 points, but was held to a 3 of 17 night from the field.
The two teams combined for 52 fouls in Friday's game, with VMI being whistled for 28. The Keydets finished 24 of 35 (68.6%) from the foul line, but the home team sealed its win at the charity stripe, going 32 of 36 (88.9%) and missing just one of 20 second-half free throw attempts (95%) while the Keydets went just 10 of 17 (58.8%) over the final 20 minutes.
In addition to Peterson and Anglade, Trey Chapman chipped in 14 points and eight rebounds, while Fred Iruafemi fell just one rebound shy of a double-double, as he posted 10 points and nine boards in just 22 minutes of action. Both of Iruafemi's figures were career-highs for the freshman.
The first half was a nip and tuck affair marked by back and forth action. There were eight ties and three lead changes over the first 15:46 of action, with the last tie coming after Iruafemi completed a three-point play to tie the game at 37 with 4:14 left in the half. ETSU then scored the next eight points, and would take a six-point cushion, 50-44, into the locker room.
The home team then threatened to pull away quickly early in the second half, going up 11 on a pair of occasions in the opening moments. The Keydets chipped away, and pulled within three after a Jordan Weethee three-pointer with 14:20 to play, 61-58. The margin was then only two after Iruafemi hit three of four free throw attempts, the last of which came with 13:05 left and made it 63-61, ETSU.
The home team pulled out to a six-point lead moments later, but Anglade cut it to four, 69-65, with a basket with 11:11 to go. Merriweather hit two free throws on ETSU's next trip down the floor to start the game-breaking 11-0 run, and although the Keydets climbed back within six with 5:33 to go, they could get no closer the rest of the way.
All told, ETSU finished the game 31 of 63 from the field (49.2%) and 4 of 20 from long range (20%). VMI was 27 of 76 overall (35.5%) and 10 of 45 from three-point range (22.2%).
VMI played the game without Brian Brown and Julian Eleby, both of whom did not make the road trip due to illness.
VMI basketball will return to action Monday, as the Keydets play host to the Mercer Bears at Cameron Hall. Game time is set for 7 p.m.
QUOTES – VMI Head Coach Duggar Baucom
"Our guys were warriors tonight – everyone that took the floor. I couldn't be more proud of a group of guys who played short-handed through foul trouble and kept playing hard."
"Trey Chapman was amazing and I can't say enough about Fred Iruafemi who got his opportunity tonight. He almost had a double-double in 22 minutes. That's pretty good night's work for a guy who has played very little."
"Our turnovers tonight led to layups and dunks for them. I was hoping our outside shooting numbers would turn around. They didn't. We are locking up the gym tomorrow and taking a complete day off. Maybe we are shooting too much."
"It will be good to get back home. I don't think there is a team that is starting with six of seven conference games on the road. That is the hand we have been dealt and hopefully we can play through it and get a win Monday."