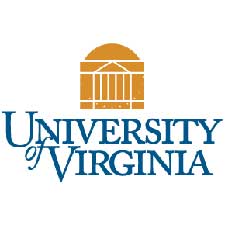 When the University of Virginia launched its early action admission option in the fall of 2011, it offered applicants a chance to receive an admission decision earlier in their senior years, while also giving those students admitted early the ability to compare financial aid packages before making a college enrollment decision by May 1.
Gregory W. Roberts, U.Va.'s dean of admission, thought the program might find a receptive audience.
"We moved to this program because  it is the most student-friendly early admission plan available and we believed it would be attractive to students from diverse backgrounds," he said.
Four years later, those assumptions are proving correct. The University received a record 16,185 early applications by the Nov. 1 deadline, up 7.5 percent from last year, for the class of 2019. Of those applicants, 1,414 are hoping to be the first generation of their families to attend college, a 38 percent increase over last fall.
First-generation applicants and those with financial need often shy away from binding "early decision" programs – in which they must commit to attending a school if they are offered admission – since they lose the ability to compare financial aid packages from other schools. U.Va.'s program is non-binding, meaning students receive their admission decision by the end of January but can put off a decision on attending until after they see their financial aid offer in March.
The result is a much more diverse early applicant pool compared to the University's former early decision plan, which ended in 2006. Since the first early action pool in 2011, early applications from African-American students have increased from 535 to 847, and those from international students have nearly doubled, from 867 to 1,721. First-generation early applicants have increased from 878 to 1,414.
This year's early applicant pool featured more African-American, Asian, Hispanic, multi-racial, American Indian and international applicants than last year's.
Four of the University's five undergraduate entrance schools ­– the School of Engineering and Applied Science, theCollege of Arts & Sciences, the School of Nursing and the Curry School of Education (kinesiology program only) – saw their early application numbers increase this year, while the School of Architecture's applicants held steady.
Interest in the Engineering School has been particularly strong in the past three or four years, Roberts noted.
"There is incredible energy and enthusiasm surrounding the E-School," he said. "It's seen as an innovative, cutting-edge program that offers students curricular flexibility and the opportunity to work closely with faculty on exciting projects that will change the world.
"With that said, all of our schools continue to be very popular and highly regarded."
The early applicants often come with strong credentials. Last year, they accounted for 48 percent of the total applications to the University, but received 51 percent of admission offers and eventually became 53 percent of the entering class.
"The early pool attracts students who have challenged themselves and performed at a very high level in high school," Roberts said. "Statistically speaking, the early action pool is stronger than the regular decision pool."
Roberts and his staff, who have spent the past two months traveling around the world to recruit students to U.Va., now have their work cut out for them. They will evaluate applications and make final admission decisions on the early action candidates by the end of January. Meanwhile, the regular decision admission deadline is Jan. 1.