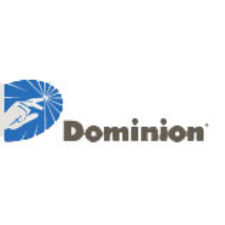 Dominion (NYSE: D) announced today that it has closed on the second and final phase of its previously announced sale of a 33 percent ownership interest in 425 megawatts (AC) of solar generating capacity to SunEdison, Inc. (NYSE: SUNE). Dominion sold the ownership interest in 172 megawatts (AC) of solar generating capacity at nine sites in California, Utah and Georgia for a sales price of approximately $120 million, subject to certain adjustments.
The first phase of the sale – a 33 percent interest in 253 megawatts (AC) – closed in December 2015 for approximately $180 million.
Dominion expects to pay down debt with the cash proceeds.
About Dominion
Dominion is one of the nation's largest producers and transporters of energy, with a portfolio of approximately 24,400 megawatts of generation, 12,200 miles of natural gas transmission, gathering and storage pipeline, and 6,490 miles of electric transmission lines.  Dominion operates one of the nation's largest natural gas storage systems with 928 billion cubic feet of storage capacity and serves utility and retail energy customers in 14 states. For more information about Dominion, visit the company's website at www.dom.com.
About SunEdison
SunEdison is the largest global renewable energy development company and is transforming the way energy is generated, distributed, and owned around the world. The company develops, finances, installs, owns and operates renewable power plants, delivering predictably priced electricity to its residential, commercial, government and utility customers.  SunEdison is one of the world's largest renewable energy asset managers and provides customers with asset management, operations and maintenance, monitoring and reporting services. Corporate headquarters are in the United States with additional offices and technology manufacturing around the world. SunEdison's common stock is listed on the New York Stock Exchange under the symbol "SUNE."  To learn more visit www.sunedison.com.