Perspectives
Democrats don't try to win over rural voters: It's more fun to cry in our wine and cheese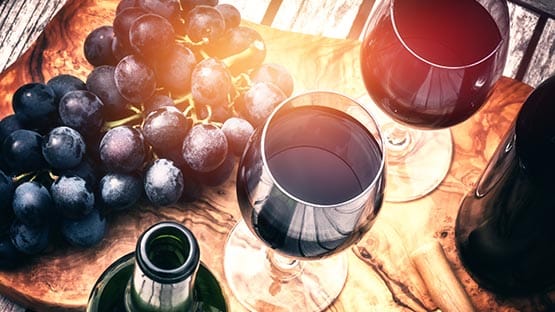 Rural voters overwhelmingly vote Republican, and it isn't because voting Republican does them a lick of good.
You've got people who live on their Social Security checks pulling the lever for people who are going to gut Social Security in the name of fiscal discipline.
People who rely on Medicare as their healthcare plan, backing people who are jonesing to cut it to the bone.
It makes no sense.
Why they do it: us Democrats don't give them a reason to vote otherwise.
Where I live, in semi-rural Virginia – I live in a city of 22,000, surrounded by a county of 75,000, in part of the state with 300,000 people within 45 miles of me – the map is bright red with a few blue pinpoints.
I live on the border of two congressional districts that stretch into Southwest Virginia to the North Carolina border.
Both have small blue pockets, and long brush strokes of deep red.
The problems we have as Democrats trying to change that start with the lack of support from Democrats in Richmond and Washington.
The way Democrats win at the state level is by running up big margins in Northern Virginia, to counter the big Republican margins south and west of NoVa.
What that does for us outside of NoVa is, we're left to our own devices, because the Democrats in Richmond and D.C. don't see the need to invest much if at all outside of where the blue votes are.
Then at the local level, we don't do a good job recruiting candidates who can actually win here.
By and large, we nominate people who would do a great job representing New York City or San Francisco, but have no chance with rural voters who don't want to vote for a candidate with purple hair and a nose ring.
The issues we raise play into the stereotypes: that we're all about indoctrinating kids in schools to hate America, that we're more concerned with where kids go to the bathroom, that we want to require everybody to get abortions.
We don't address pocketbook issues – at least, the voters out here don't think we do.
We actually do, very much.
Universal healthcare benefits rural voters more than the current system, which leaves them a car accident or slipping on a sidewalk and breaking an arm away from economic calamity.
Investing in schools means their kids get a shot to have a better life than they do right now.
But Democrats don't push those messages in rural districts. We focus on "Republicans bad," and fight the social wars that Republicans want us to fight, because they know that we can't win those battles with rural voters.
And then we throw our arms up in the air when we don't get their support, and whine about it with each other over wine and cheese.
It's not a guarantee that we'd win elections in rural areas by actually trying to engage with rural voters, but we know that what we're doing now isn't working.
It's more fun to whine about it with each other over wine and cheese, apparently.