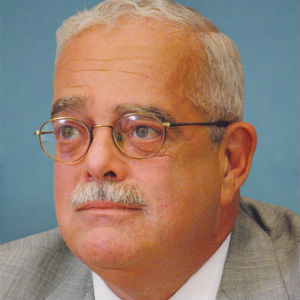 Ahead of the Supreme Court United States v. Texas decision, Northern Virginia Congressman Gerry Connolly will join National Korean American Service and Education Consortium (NAKASEC) to break bread with two Virginia immigrants and discuss the Deferred Action for Parents of Americans and Lawful Permanent Residents (DAPA) and the expansion of Deferred Action for Childhood Arrivals (DACA) programs and how their implementation would impact immigrant families in Virginia.
Bati Tsogtsaikhan, a DACA recipient from Virginia, came to the U.S. with his parents from Mongolia at the age of 10. DACA has meant having the ability to work legally, drive, and access more affordable tuition. After graduating from George Mason University, he was selected for a job at Cityworth where he has begun his journey to contributing to the world of finance. In February 2015, he, along with five other "DREAMers," were invited to the Oval Office to share what DACA meant to them and what the DAPA and expanded DACA programs could do for millions of American families. His younger brother is a U.S. citizen, and, therefore, his parents are DAPA-eligible.
Max Kim is a graduating senior at Annandale High School in Annandale, Virginia, and he came to the U.S. when he was five years old. He dreams of one day becoming an entrepreneur in graphic design and to open his own restaurant. He is a strong advocate for immigrant rights including work around the DACA and DAPA programs. Max has submitted his application for DACA.
Approximately 91,000 Virginia immigrants would be eligible for deportation deferral, work permits, and state driver's licenses under the immigration programs announced by President Obama in 2014. Now, the fate of these policies—and the fate of thousands of families like these—will be decided by the U.S. Supreme Court this week.
The June 24 dinner is part of a nationwide "DAPA Dinners" campaign. The initiative invites 2016 political candidates, Senators, Representatives, and local politicians to join an immigrant family for a meal to discuss how federal immigration actions impact children, families, and communities. This will be the latest in a series of meetings between politicians and DAPA-eligible families.