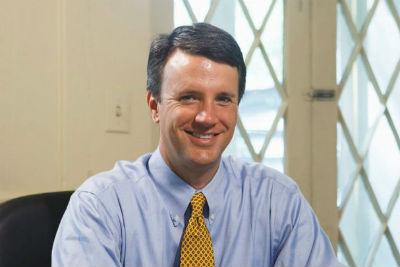 On Monday the House of Representatives voted 394 to 18 to express support "for the sovereign decision of Finland and Sweden to apply to join the North Atlantic Treaty Organization (NATO) as well as calling on all members of NATO to ratify the protocols of accession swiftly."
The governments of Finland and Sweden applied for NATO membership in response to Russia's brutal and murderous invasion of Ukraine earlier this year. Expanding NATO to include these two countries with strong military capabilities will strengthen the alliance and send a powerful message of unity to deter further aggression by Vladimir Putin's regime.
Putin, of course, does not approve and issued his usual blustering threats.
All Democrats and 176 Republicans supported the measure. The 18 NO votes all came from Republicans, and one of them was from Congressman Ben Cline.
If a majority of the House had voted as Cline and the 17 other Republicans did, it would have been a huge victory for Putin. Fortunately that didn't come close to happening.
This is not Cline's first anti-NATO vote. One of his first votes in Congress was against a bill to block then-president Trump from withdrawing the United States from the NATO alliance, as Trump had suggested doing. Cline was one of only 22 members of the House– all Republicans– to vote NO.
Then in April he voted against a resolution expressing "unequivocal support" for the NATO as an alliance founded on democratic principles. The resolution was approved by all of the Democrats and 143 of the 206 Republicans who voted.
Perhaps some of the veterans and active-duty service members Cline claims to support, who have worked closely with troops from other NATO countries in our common defense, should ask him about it.
Gene Zitver is the author of ClineWatch.