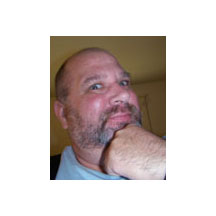 This is part two on a continued series when faced with blood in the urine. I was then prescribed to take a more intensive exam under a CT instrument, also known as CAT or computerized axial tomography. According to radiologyinfo.org, CT scanning—sometimes called CAT scanning—is a noninvasive medical test that helps physicians diagnose and treat medical conditions.
CT scanning combines special X-ray equipment with sophisticated computers to produce multiple images or pictures of the inside of the body. These cross-sectional images of the area being studied can then be examined on a computer monitor, printed or transferred to a CD.
CT scans of internal organs, bones, soft tissue and blood vessels provide greater clarity and reveal more details than regular x-ray exams. Using specialized equipment and expertise to create and interpret CT scans of the body, radiologists can more easily diagnose problems such as cancers, cardiovascular disease, infectious disease, appendicitis, trauma and muscleoskeletal disorders.
CT imaging is one of the best and fastest tools for studying the chest, abdomen and pelvis because it provides detailed, cross-sectional views of all types of tissue often the preferred method for diagnosing many different cancers, including lung, liver and pancreatic cancer, since the image allows a physician to confirm the presence of a tumor and measure its size, precise location and the extent of the tumor's involvement with other nearby tissue.
The examination plays a significant role in the detection, diagnosis and treatment of vascular diseases that can lead to stroke, kidney failure or even death. CT is commonly used to assess for pulmonary embolism (a blood clot in the lung vessels) as well as for abdominal aortic aneurysms (AAA). It is invaluable in diagnosing and treating spinal problems and injuries to the hands, feet and other skeletal structures because it can clearly show even very small bones as well as surrounding tissues such as muscle and blood vessels.
 
How should I prepare?
You should wear comfortable, loose-fitting clothing to your exam. You may be given a gown to wear during the procedure.
Metal objects, including jewelry, eyeglasses, dentures and hairpins, may affect the CT images and should be left at home or removed prior to your exam. You may also be asked to remove hearing aids and removable dental work.
You may be asked not to eat or drink anything for several hours beforehand, especially if a contrast material will be used in your exam. You should inform your physician of any medications you are taking and if you have any allergies. If you have a known allergy to contrast material, or "dye," your doctor may prescribe medications to reduce the risk of an allergic reaction.
Also inform your doctor of any recent illnesses or other medical conditions, and if you have a history of heart disease, asthma, diabetes, kidney disease or thyroid problems. Any of these conditions may increase the risk of an unusual adverse effect.
Women should always inform their physician and the CT technologist if there is any possibility that they are pregnant.
 
What does the equipment look like?
The CT scanner is typically a large, box like machine with a hole, or short tunnel, in the center. You will lie on a narrow examination table that slides into and out of this tunnel. Rotating around you, the x-ray tube and electronic X-ray detectors are located opposite each other in a ring, called a gantry. The computer workstation that processes the imaging information is located in a separate room, where the technologist operates the scanner and monitors your examination.
 
What will I experience during and after the procedure?
CT exams are generally painless, fast and easy. With helical CT, the amount of time that the patient needs to lie still is reduced.
Though the scanning itself causes no pain, there may be some discomfort from having to remain still for several minutes. If you have a hard time staying still, are claustrophobic or have chronic pain, you may find a CT exam to be stressful. The technologist or nurse, under the direction of a physician, may offer you a mild sedative to help you tolerate the CT scanning procedure.
If an intravenous contrast material is used, you will feel a slight pin prick when the needle is inserted into your vein. You may have a warm, flushed sensation during the injection of the contrast materials and a metallic taste in your mouth that lasts for a few minutes. Some patients may experience a sensation like they have to urinate but this subsides quickly.
If the contrast material is swallowed, you may find the taste mildly unpleasant; however, most patients can easily tolerate it. You can expect to experience a sense of abdominal fullness and an increasing need to expel the liquid if your contrast material is given by enema. In this case, be patient, as the mild discomfort will not last long.
When you enter the CT scanner, special lights may be used to ensure that you are properly positioned. With modern CT scanners, you will hear only slight buzzing, clicking and whirring sounds as the CT scanner revolves around you during the imaging process.
You will be alone in the exam room during the CT scan. However, the technologist will be able to see, hear and speak with you at all times.
With pediatric patients, a parent may be allowed in the room but will be required to wear a lead apron to minimize radiation exposure.
After a CT exam, you can return to your normal activities. If you received contrast material, you may be given special instructions
I had my appointment at my the area hospital know as Augusta Health Center in Fishersville, Virginia. I had an expert staff attend to my needs from reception to the CT Staff. When I was brought back to the prep room, I was administered an intervenous line for the specialized dye. This was painless as it was done with precision and care.
Please read how to dress. If weather permits, wear a pair of pull on shorts or a bathing pair of trunks for problems as I have. This eliminates the need to put on those wacky gowns where your leaves your fanny perpendicular exposed. The test did not last more than 15 minutes. If you have ever been in for an MRI, this is a piece of cake. The CT scan looks like a cake donut that your body can enter. No closed in feeling was experienced as you can see daylight within reach.
I did receive the news that I do not have cancer, but do have kidney stones in each kidney that are too large to leave their respective growth areas. It seems to have aggravated the surrounding tissues and being on a medication to thin my blood, causes me to bleed internally.
The next step will be a trip to the urologist for the final determination of disposal. Join me again on that venture. Thanks.
 
 
Column by Chris DeWald.