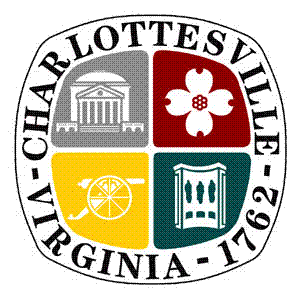 Charlottesville City Council has sent a letter to the Charlottesville Parking Center (CPC) in response to a letter sent to them on June 24.
In this letter, Council expresses interest in resolving the parking garage issues "without a protracted and costly legal battle" and in "accommodating the needs and desires of the Downtown business community and the parking public." The City looks forward to working with CPC to accomplish these mutual goals.
Some of the major points made in the letter include:
After decades of productive and peaceful co-existence between the CPC, the City of Charlottesville and other parties associated with the Water Street Parking Garage Condominium Association, the current owners of CPC have now sued the City twice (one suit has already been dismissed in court) in the span of four months.
CPC has argued that they should have the right to set the parking rates well above current rates to maximize its profits. The original agreement that formed the Association "does not contemplate pecuniary gain or profit to the members thereof . . .". The Association was not designed to set parking rates that would maximize a return on investment, but rather would pursue public benefits.
CPC's claim that the City and CPC are obligated to set parking rates at "fair market value" is entirely without merit, having no support in fact or law. Judge Moore's recent comments from the bench when dismissing CPC's Petition for an Emergency Receiver reinforce the City's position.
The City has always been willing to discuss parking rates with CPC and to consider CPC's arguments about appropriate rates. The City proposed a rate increase for the Water Street Parking Garage for 2016, but that proposal was rejected by the CPC representatives on the Association Board of Directors, who instead supported increases as high as 30%. The City will always oppose rates and rate increases that are not in the best interest of the public.
Council agrees with CPC that a divided ownership is not sustainable, and we previously considered CPC's offer to purchase the City's parking spaces. City Council concluded that, absent an extremely compelling reason for the public good, such a sale would have compromised the fundamental value of the Garage: that it remains a well-managed parking facility readily accessible to the public at affordable prices.
After determining that CPC's offer was unacceptable, the City made an offer to purchase CPC's spaces for an amount based on CPC's own appraisal. We believe the City's acquisition of CPC's spaces, at a price that fairly compensates CPC, is the only path forward in resolving CPC's lawsuits, threats to close the Garage and the stalemate over the management of the Garage. CPC has yet to respond directly to the City's offer.