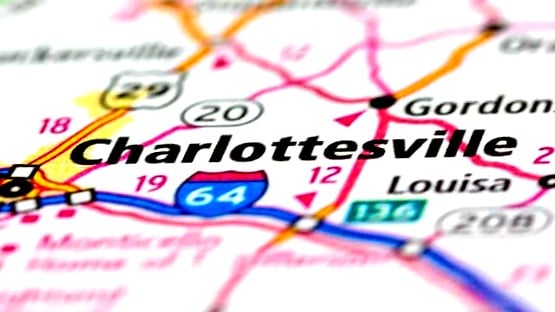 Virginia Diodes, Inc. plans to invest $2.5 million to expand capacity at its operation in the City of Charlottesville – creating 24 new jobs with the expansion.
VDI supports the semiconductor industry supply chain as a manufacturer of state-of-the-art test and measurement equipment for millimeter-wave and terahertz applications like 6G, automotive radar and weather sensing as well as science applications including radio astronomy and fusion research.
"From humble beginnings in a UVA lab over 25 years ago, VDI has grown to be a worldwide provider of electromagnetic spectrum measurement equipment that is regularly used to help improve our everyday lives," said Charlottesville Mayor Lloyd Snook.
Central Virginia Partnership for Economic Development President Helen Cauthen said Central Virginia is a great place for start-ups to thrive.
"We are delighted to see their continued growth in Charlottesville. The Partnership is excited to see Virginia Diodes grow their component manufacturing operations locally," said Cauthen. "Charlottesville – and Central Virginia – is a hub for technological innovation with an ideal ecosystem to nurture UVA-founded startups."
VDI was founded in Charlottesville in 1996 and operated as a University of Virginia spin-off, utilizing the facilities of the University to sell scientific applications for radio astronomy and high frequency radar.
By 2004, all VDI operations moved to locations outside the University, but within Charlottesville. VDI test and measurement products include vector network analyzer, spectrum analyzer, and signal generator extension modules that extend the capability of high-performance microwave measurement tools to higher frequencies.
VDI's component products include detectors, mixers, frequency multipliers and custom systems for reliable operation at frequencies between 50 GHz and 2 THz.
All VDI components include in-house fabricated GaAs Schottky diodes and microelectronic filter structures.
CEO and founder of VDI Thomas W. Crowe pointed to the strong workforce in Central Virginia as reason to invest in its Charlottesville operation.
"We have been manufacturing and packaging electronic components and creating systems from those components in Charlottesville for nearly 27 years," said Crowe. "VDI relies on highly skilled engineers and technicians to produce its leading-edge terahertz products, and Charlottesville has proven to be an ideal location to recruit and maintain excellent technical staff."
VDI has customers in more than 40 countries and employs more than 120 engineers, technicians, and administrative staff at its two, high-tech facilities in Charlottesville which combined have approximately 30,000 sq ft of manufacturing space.
"The expansion of Virginia Diodes, Inc. and the associated job growth not only reflects the importance of the tech sector to Virginia's economy but also the key role institutions, like the University of Virginia, play in developing our workforce," said Senator R. Creigh Deeds. "I applaud the leadership of VDI for their innovative work and their continued investment here in Charlottesville."
The Virginia Economic Development Partnership worked with the City of Charlottesville to secure the project for Virginia and will support Virginia Diodes' job creation through the Virginia Jobs Investment Program.
VJIP reduces the human resource costs of new and expanding companies and provides consultative services and funding to companies creating new jobs in order to support employee recruitment and training activities.