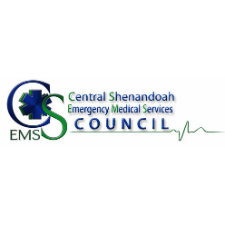 Central Shenandoah EMS Council is now accepting nominations for the 2016 Regional EMS Awards program. This regional program consists of 12 state level EMS awards and two local awards. This regional recognition program honors the exceptional contributions of EMS providers in the Central Shenandoah Valley make to their communities.
Nominations are open to the public and must be submitted through the Council's website — www.csems.org/awards. All nominations will be reviewed by the CSEMS Regional Awards Committee and the winners will be announced at an awards ceremony sponsored by the CSEMS Council in early June.
The deadline for submissions is April 15 at 5:00 PM.
Regional award winners will be forwarded to the Virginia Office of EMS for consideration at the state level for one of the coveted Governor's EMS Awards. The Governor's EMS Awards are announced at the annual Virginia EMS Symposium to be held in Norfolk, Virginia in November.
The Central Shenandoah EMS Council serves the counties of Augusta, Bath, Highland, Rockbridge, Rockingham, and the cities of Buena Vista, Harrisonburg, Lexington, Staunton and Waynesboro. The regional EMS council is an integral part of Virginia's comprehensive EMS system.
It serves to assess, identify, coordinate, plan and implement an efficient and effective regional EMS delivery system in partnership with the Virginia Office of Emergency Medical Services and the Governor's EMS Advisory Board.