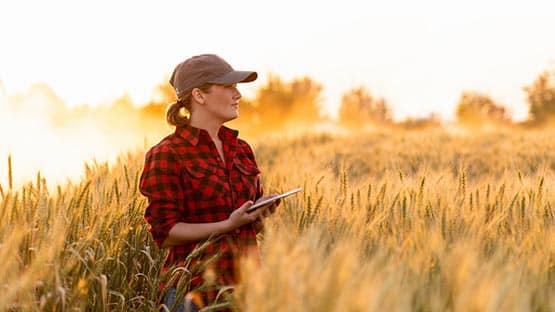 Farmers and rural entrepreneurs may win a share of $30,000 through a challenge known as the "Bull Pen."
The competition offers businesses the chance to showcase ideas or products that could benefit Virginia's agriculture and forestry sectors.
Applications are now open for the Agricultural and Forestry Innovation Challenge, Sponsored by the Virginia Foundation for Agriculture, Innovation and Rural Sustainability.
Contestants will compete for up to $30,000 in total cash prizes:
Up to five finalists will receive $2,500 each
A runner-up will receive $5,000
Contest winner will take home $10,000
A People's Choice Award winner will receive $2,500
"The Bull Pen contest provides a platform to help contestants develop and promote their enterprise proposals, expose their plans to professional review and critique, and compete for cash prizes that are intended to help fund their projects," said Tony Banks, senior assistant director of agriculture, development and innovation for Virginia Farm Bureau Federation.
The contest also offers networking opportunities with experienced judges and audience members, and helps rural entrepreneurs obtain project funding to advance their business or idea.
"We see this as an opportunity for all applicants to practice promoting themselves and their businesses," Banks said.
VA FAIRS will select up to five finalists to compete in two in-person judging rounds Nov. 27 and 28 during the 2023 VFBF Annual Convention. The final round will be held in front of an audience at the event, and winners will be announced on Nov. 28.
Last year's first-place winner was Seven Hills Food Co., runner-up was Agricision, Inc., and Smoke in Chimneys received the People's Choice Award.
"I think we were all winners for just having the experience," said Sheri Neuhofer, vice president of business development for Agricision, Inc. "The whole process was a great opportunity to get your company's name out there."
The application deadline for the 2023 Bull Pen contest is Sept. 15 at 11:59 p.m.
For more information, visit vafairs.com/bullpen