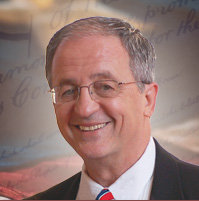 Losing 32 percent of Marine and 21 percent of Army combat troops in battle would devastate our nation. That is how many soldiers said they will definitely leave the US military service early if "Don't Ask, Don't Tell" were repealed. Right before Christmas the "lame duck" Congress ended 232 years of military policy and 6000 years of religious and moral training by repealing DADT.
Allowing open homosexuals in our Armed Forces will require "reprogramming" of troops to erase the memory of prior military and religious tradition. This monumental change was tacked onto a small business technology bill before the new Congress took office.
I introduced HB 2474 to maintain DADT for Virginia's National Guard to stand with the majority of our troops who oppose repeal (Page 49, Pentagon Study.) because our U.S. Constitution empowers Virginia to establish eligibility criteria for our state guard. Every member of the House of Delegates Rules Committee voted against HB 2474 (except for Delegates Joe Johnson and Lacey Putney) despite excellent testimony by a retired Brigadier General, two Colonels and a constitutional law expert.
Delegates cited Attorney General Cuccinelli's warrantless speculation that federal funds might be cut. But Congressional Republicans who overwhelmingly opposed DADT repeal would hardly force compliance. And now they are a majority in the House of Representatives. Virginia already has different enlistment criteria from federal Armed Forces and hasn't lost funds.
Repeal of DADT raises questions about unit cohesion, religious freedom, sexual privacy, battlefield blood transfusions (FDA does not allow men who have sex with men to donate blood), homosexual housing/benefits and attrition possibly threatening reinstatement of the draft.
Military readiness and effectiveness must be our concern, not social experimentation in wartime. Please ask your State delegate to support my budget amendment to prohibit state funds from being used to implement repeal of DADT in Virginia's National Guard.
Bob Marshall serves in the Virginia House of Delegates.