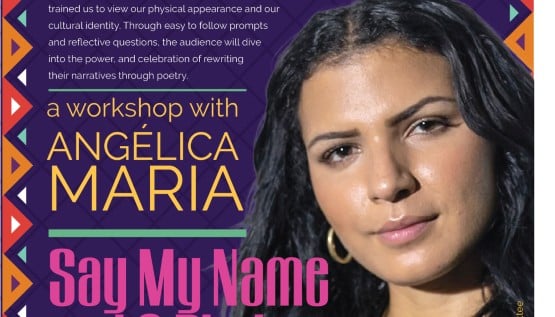 September 15 to October 15 is Hispanic Heritage Month in the United States.
Blue Ridge Community College will celebrate on September 14, at 12:30 p.m. in Plecker 126 with "Say My Name and A Pledge to the Body."
A Workshop with Angélica Maria will explore a powerful reclamation of our identities. One part, through the lens of cultural lineage, language and ancestry, the other through our unique relationships to our bodies. Participants will explore the ways in which the world has trained us to view our physical appearance and our cultural identity. Through easy-to-follow prompts and reflective questions, the audience will dive into the power, and celebration of rewriting their narratives through poetry.
A Chicana writer and musician from the San Fernando Valley, Calif., Maria's work focuses on telling stories that illuminate both the historic and current power of Latinas in literature and music.
Maria's workshop is sponsored by BRCC Student Activities with funding assistance from the BRCC Cultural Affairs Committee.