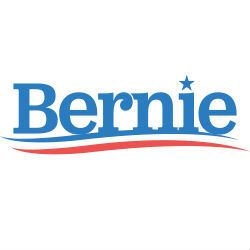 Bernie Sanders backers were racing the clock on Monday to raise more than $40 million by tonight's end-of-the-month midnight deadline.
To keep up the momentum propelling Sanders' grassroots White House bid, the campaign set the ambitious goal of topping the $40 million mark for February.
With one day to go in the month, Sanders' campaign has raised more than $36 million from 1.2 million individual contributions. That sum already makes the shortest month of the year the best yet in the 10-month-old campaign.
A $40 million month would be nearly half as much as the $94.8 million Sanders raised since the campaign began last April 30 through Jan. 31, according to the most recent report on file with the Federal Election Commission.
The average donation to Sanders recently is about $27, Sanders told a rally on Sunday here in the college town nestled in the foothills of the Rocky Mountains. "That in itself is revolutionary because we can show billionaires we can run a campaign without their money," Sanders said.
His grassroots fundraising success is a dramatic contrast to other candidates bankrolled by super PACs which may raise unlimited sums from wealthy donors. A super PAC supporting Hillary Clinton, for example, raised $25 million from special interests, $15 million of that sum from Wall Street, in the last half of last year. Sanders has refused to coordinate with a super PAC and he told the rally at Colorado State University's Moby arena that the country's "corrupt campaign finance system is undermining American democracy."
In TV ads airing for the first time on national television, Sanders connects the dots between campaign cash and how the economic system is tilted to help powerful special interests. "It's called a rigged economy and this is how it works: most new wealth flows to the top 1 percent," Sanders says in one of his first ads running nationwide. "It's a system held in place by corrupt politics where Wall Street banks and billionaires buy elections. The truth is you can't change a corrupt system by taking its money."
To track progress on the $40 million goal, click here.