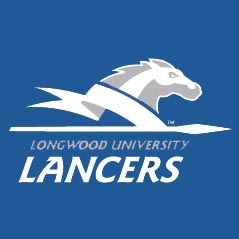 Ryan Badowski may end up on a poster for the wrong reason. But pictures rarely tell the whole story.
Less than four minutes into Longwood's Big South showdown against Radford, Longwood's freshman guard found himself in the unfortunate position of standing alone in front of the basket with the Highlanders' all-conference guard Javonte Green driving straight at him. Green went up, Badowski planted his feet and absorbed a one-handed slam that would have forced a lesser freshman into a shell the rest of the game.
But Badowski is no normal freshman.
On the next play, Badowski got open and drained the first of his five three-pointers to jump-start a career-high 22-point effort that helped Longwood (5-10, 1-1 Big South) knock off Radford, 90-79, in double overtime Saturday in Willett Hall.
"I was trying to take a charge, just playing basketball," said Badowski, who shot 7-of-8 from the field and 5-of-6 from three-point range. "It didn't really phase me because I was just trying to make a play, the right play. I went back down, hit a three and just played from there."
Badowski entered the game as the Big South's leading freshman scorer and among the top five nationally among college freshman in made three-pointers and three-point attempts. The 22-point effort bumped his scoring average to 10.4 points per game and was his second 20-point game of the season.
"If there's a freshman in this conference playing as well as Ryan, I don't know who it is," said Longwood head coach Jayson Gee, who has Longwood off to a 4-1 start at home in his second season. "He's a big shot-taker and a big shot-maker. He's done that his whole career. I'm excited for him. I'm excited for what he's doing right now. Just a tremendous young man."
Badowski's bounce-back performance mirrored that of the Lancers, who found themselves down 12 points with 5:10 left in regulation. But despite being on the chopping block against a physical Radford (9-6, 0-2 Big South) team bent on living up to its top-three billing in the Big South preseason poll, Longwood took a cue from Badowski and responded. The Lancers held the Highlanders without a point for the next three minutes and opened up an 11-0 run that cut the deficit to 56-55 with 2:11 left to play.
And the first five points of that run? From Badowski, of course.
"Ryan is the best shooter I've ever played with," said junior Leron Fisher, who poured in a career-high 26 points off the bench. "To come in as a freshman and do what he's doing is phenomenal. That dunk didn't shake his confidence one bit. He knows his role. He's just a great help to our team, and I love that man."
All of Willett Hall loved Badowski Saturday night, even Fisher who carried the Lancers with 15 points in the two overtime sets. While Badowski haunted Radford from the three-point line, Fisher did his damage at the charity stripe and was a perfect 14-of-14 from the free throw line to set the Longwood Division I record for made free throws in a game.
Fisher's late-game heroics helped shake a string of near-wins for the Lancers, who have suffered four losses in their previous five games despite being within one possession in the final minute of three of those contests. The most recent loss was an 82-72 overtime defeat Wednesday at Winthrop in which Longwood rallied late to tie the game in the second half but went cold in the extra period. That loss, Gee said, helped prepare the Lancers for Saturday.
"All the adversity we've been through has built some armor, some tough armor. Our guys were resilient, didn't give in, kept fighting, kept pushing, and I'm just extremely proud. I have to give credit to that group of kids out there on the floor.
"We've been talking a lot about heart, fight, toughness, physicality. I thought we did that. What you saw tonight, that fight is what we've been doing all along. It's just the first time we were able to get over the hump."
Longwood trailed Radford 68-63 with 1:47 left in the first overtime period, but timely free throw shooting from Fisher and Lotanna Nwogbo highlighted a 6-1 run that erased the deficit and forced another overtime period. Once again, it was redshirt senior point guard Quincy Taylor who played the late-game hero, sinking the game-tying layup with four seconds left to knot the score at 69-69 and force a second overtime.
The second overtime was Fisher's time to shine. He scored 13 points, including an opening three-pointer that set the tone for a dominant final five minutes for Longwood. The Lancers hit all four field goals and 11-of-12 free throws in that final period to put the game away.
"I just feel like it was our will to win," said Fisher when asked about what finally propelled Longwood to the late-game victory. "Coach Gee wrote on the board that we have to have willpower. It was our will to win. The last two games before break, we've been fighting hard and knocking on the door but couldn't get there. Today we got over it."
Along with Fisher and Badowski's 20-point games, Nwogbo recorded his second straight double-double with 17 points and a career-high 14 rebounds. He added a career-high five blocks over 48 minutes while playing 29 of the final 30 minutes of the game.
After the marathon game Saturday, Nwogbo and his teammates will have five days to recover before next Thursday's road matchup at Big South preseason favorite Coastal Carolina at 7:30 p.m. That game will air on the Big South Network and precedes another trip to the South Carolina coast two days later, as the Lancers head south to Charleston Southern for a 7 p.m. matchup Saturday.