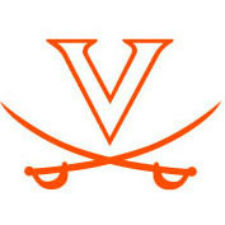 UVA football finished the 2013 season with a historically bad 2-10 record. But were the Cavs really 2-10 bad in 2013? The short answer is no.
The twin 59-10 losses to Oregon and Clemson notwithstanding, of course. Virginia was overmatched in both. But somehow, some way, we have that season-opening 19-16 win over BYU to account for, over a team that would go out the next week and blow the doors off Texas in a 40-21 win, also beat Georgia Tech and Boise State, lose close games against Wisconsin and Notre Dame, and eventually win eight games and go to a bowl.
Maybe that one was BYU playing its worst game of the season, but even so, a win is a win is a win is a win. And looking at the rest of the schedule, Virginia was really only completely outclassed in one other games, the 45-14 loss at UNC.
The one-point loss at Maryland was a game that the 'Hoos gave to the Terps. The offense was out for lunch in the 14-3 loss at Pitt in September. Hard to figure this one, but the 48-27 loss to Ball State at home on a hot day in early October seemed like a game that had the BCS conference team running out of gas in the fourth quarter against the team from the MAC.
UVA had a 22-0 lead over Duke in the first half before losing that game in the fourth quarter. Georgia Tech had to battle until the final minute to put away Virginia in Charlottesville. Virginia outplayed Miami at the line of scrimmage in a 45-26 loss at Coral Gables that was the direct result of sloppy play and turnovers.
And Virginia Tech beat UVA in the finale mainly because Virginia Tech always beats UVA in the finale, but the game was close into the fourth quarter.
So why 2-10? Inconsistent play at quarterback (Pitt, Miami). Poor conditioning (Ball State, Duke).  Sometimes the other team just wins (Georgia Tech, Maryland). Mental block (Virginia Tech).
All correctable.
This is where Mike London and that top-dollar staff earn their big paychecks. It's up to them to do the correcting.
The more I look at the 2014 season, the more I think expectations can no longer be where they've been since the final whistle of the Virginia Tech game in November, at two or three wins. The talent is there, the coordinators are back, the team was often just a step away last year.
Time to win some football games.
– Column by Chris Graham