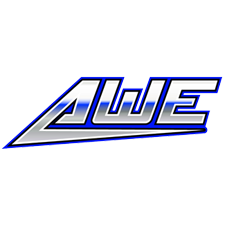 Awesome Wrestling Entertainment, a new professional wrestling entertainment company based in Waynesboro, will debut its first pay-per-view TV event on Saturday, Oct. 15, live from Augusta Expo in Fishersville.
AWE Night of the Legends will be broadcast into 120 million households in the United States and Canada via InDemand, Dish TV, DirecTV, AGTV and worldwide through AWEOnDemand.com.
The event will feature such world-renowned wrestling celebrities as Kevin Nash, "Diamond" Dallas Page, Terry Funk, Tommy Dreamer, "Hacksaw" Jim Duggan, The Rock-n-Roll Express, David Finlay and Tammy Sytch. More than 30 legendary grapplers will gather to renew historic rivalries for enthusiasts from around the world.
"We are very excited that we have this opportunity to introduce our company and AWE brand to fans around the world," AWE founder Marvin Ward said. "We are proving there is a mass following for our company and a huge demand for our product and brand of wrestling."
The demand for the AWE product is evident in the presence that Awesome Wrestling Entertainment has on Facebook. The AWE Facebook page has grown to more than 100,000 fans in a short period of time and a steady growth daily of new followers.
"The support generated for AWE from fans around the world, without a major television outlet and weekly TV series to promote the product, is unheard off in this industry," said Chris Graham, the director of marketing for Awesome Wrestling Entertainment.
Fans from 24 states and three foreign countries have purchased tickets to attend the live event. It was fan interest on Facebook and the AWE website that got the attention of pay-per-view providers, who see a tremendous opportunity with the AWE brand.
The explosion of interest in AWE is built around the real-life drama between Kevin Nash and Ricky Morton of the Rock-n-Roll Express, whose animosities dating back to their WCW days have made their way into mainstream media with interviews dating back 10 years. After signing the main-event match for Night of the Legends pitting Nash and his tag-team partner, Doug Gibson, against The Rock-n-Roll Express in June, AWE used Facebook and YouTube to draw fan interest in the match with a series of videos starring the participants.
"For a new company to generate this type of fan craze by using the power of the Internet via Facebook and Youtube has never been seen before in the history of professional wrestling," Graham said.
"Wrestling fans are tired and burnt out on current wrestling programs seen on TV today. Weekly shows have drifted away from the rich tradition of old school wrestling that I grew up watching. You don't get the feeling that it's the good guy versus the bad guy or the believability that the opponents truly dislike each other with today's wrestling. The real-life drama that two people dislike each other and really want to fight is what's missing from wrestling. AWE will bring back to fans the tradition of professional wrestling that has been missing for such a long time," Ward said.
For more information on Awesome Wrestling Entertainment

Website: www.awesomewrestlingentertainment.com
Facebook: www.facebook.com/awesomewrestlingentertainment