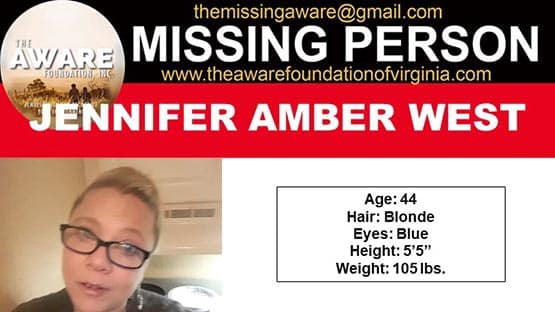 Update: West has been safely located.
A 44-year-old Augusta County woman has been reported missing.
The Augusta County Sheriff's Office is asking for the public's assistance in locating Jennifer Amber West.
West was last seen in Verona on March 15 around noon.
She is described as 5' 5" tall and weighs 105 lbs. She has blonde hair and blue eyes, according to the alert.
She was last seen wearing a quilt-like down jacket, and light-colored blue jeans.
If anyone has any information about this missing person, please contact the Augusta County Sheriff's Office at (540) 245-5333 or Crime Stoppers at (800) 322-2017.