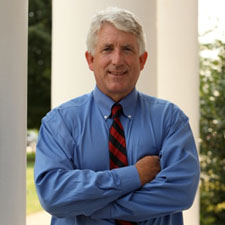 Attorney General Mark Herring is commemorating the third annual Military Consumer Protection Day by bringing focus to the unique consumer challenges of  servicemembers, veterans and their families while deployed and when they return home.
Servicemembers' frequent relocation and deployment can sometimes lead to financial strain and increased vulnerability to scams. With more than 800,000 veterans and their families, 130,000 active-duty service members and their families, the Pentagon, and the largest Naval base in the world, Virginia is home to many military members and Attorney General Herring has made it a priority to meet their unique needs through his Consumer Protection section.
"Too often military families are seen as targets for scammers and criminals because they have a steady, albeit modest income, and they're often away from home and their finances for weeks or months on deployment or training. The last thing our servicemembers should worry about when they're deployed is the well-being of their family, finances or property," said Attorney General Mark R. Herring "The very least we can do is protect those who are away protecting us. My office is here to serve Virginians who have fought for this great nation and the American people. Whether it's working to get a refund for a cable box or addressing a large scale scam, we'll fight to help veterans and servicemembers just like they've fought for our freedom."
A recent survey by National Foundation for Credit Counseling (NFCC) found that the average military family had 7 percent higher unsecured debt balances, 17 percent fewer tangible assets and 15 percent higher monthly debt related expenses compared to civilian families. Attorney General Herring has pledged to use his office's consumer protection and enforcement operations to help meet the unique needs of veterans, active duty personnel, and their families.
The Attorney General has also taken strong action against unlawful practices which target military servicemembers and veterans. In December 2014, Attorney General Herring along with the Consumer Financial Protection Bureau and North Carolina Attorney General Roy Cooper announced a settlement with the Virginia-based retailer, Freedom Stores, Inc. and several affiliates, regarding the business' unfair-and-abusive debt-collection practices.  The Office was able to obtain injunctive relief prohibiting unfair and abusive debt-collection suits against out-of-state customers, unlawful contact with third parties including military chain of command, double payments charged to back-up accounts without notice or written authorization, and charges to third parties such as family and friends without express written authorization.  The business was also ordered to pay $2,748,474.66 in restitution to customers and $100,000 in civil penalties.
Members of the military, their families and veterans may find that scammers and dishonest businesses will try to take advantage of them and target them for fraud or and scams. It could be something as simple as promising a "military discount" on housing or other purchases without providing those discounts, or it could be something much more serious, such as a predatory lending scheme or attempted foreclosure or repossession.
The federal Servicemembers Civil Relief Act (SCRA) provides several important protections to those on active duty. Those protections include:
Debt protections: Annual interest rates for debts incurred before entering military service cannot exceed 6 % while serving.
Prevention of repossession of property: Property purchased by a servicemember after entering service cannot be repossessed for nonpayment, or the contract terminated or rescinded for any breach without a valid court order.
Eviction prevention: A servicemember and his or her dependents cannot be evicted from their primary residence for nonpayment of rent without a court order, no matter what the rental agreement or local laws say. This protection applies to residences for which the monthly rent is not more than $3,217.81 per month. If the ability of a servicemember or his or her dependents to pay rent is "materially affected" by military service, a court may grant a 90 day delay or adjust terms to preserve the interests of all parties.
Mortgage protections: Annual interest rates on a mortgage incurred before active duty may not exceed 6 % during military service and up to one year after service ends, and servicemembers are entitled to a stay of any sale, foreclosure, or seizure of property, when ability to comply with the obligation is materially affected by military service.
Contract/lease protections: Servicemembers may terminate certain residential or vehicle leases without penalty because of active duty service and some cell phone contracts can be terminated without penalty, depending on the distance and duration of the servicemember's relocation.
Voting rights: Servicemembers' residency for state, federal, or local voting purposes is unaffected by absence from ones' usual voting state due solely to military service.
Judgment protections: Courts may not enter a judgment against a servicemember ascertained to be in military service without first appointing counsel to represent the servicemember, and if a judgment is entered, the servicemember may have the opportunity to reopen any case to assert defenses. Servicemembers may also request a delay of proceedings.
Provisions at the state and federal level, including the federal Military Lending Act, protect military servicemembers and their families from potentially dangerous financial arrangements. Most notably, Virginia law prohibits payday lenders and motor vehicle title lenders from making loans to members of the military services of the United States as well as their spouses and dependents.
The Attorney General's Consumer Protection Section helps educate Virginians about fraud and accepts consumer complaints regarding a variety of issues. Virginians may contact the Office to get information on scams or threats, or to file a complaint. Go online at www.ag.virginia.gov or call 1-800-552-9963 in Virginia or (804) 786-2042 if calling from the Richmond area.