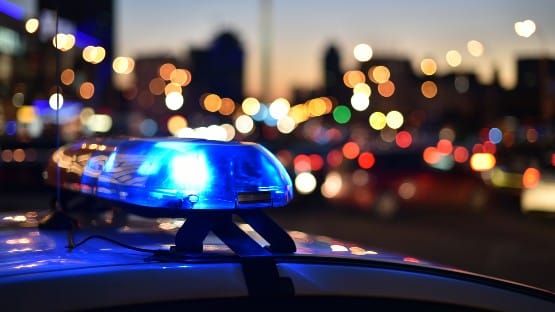 Arlington County Police have arrested a teen in a stalking case that led to a brief lockdown at Wakefield High School on Thursday.
Kenan Owens, 18, of Arlington, faces trespassing, stalking and firearms charges in connection with the incident, which was reported to police around 12:30 p.m.
According to police, Owens entered the school and attempted to locate a juvenile victim with whom he had an ongoing dispute. Witnesses reported this information to school administration, who then contacted police.
The suspect fled the scene prior to police arrival and was later observed in the victim's neighborhood.
During the course of the investigation, detectives identified the suspect and obtained warrants for his arrest. In the early morning hours on Friday, the Emergency Response Team took the suspect into custody at a residence in the 4200 block of 16th Street S.
During the execution of a search warrant, three firearms were recovered, including one with a removed serial number.
This remains an active investigation, and anyone with information related to this incident is asked to contact the Arlington County Police Department's Tip Line at 703-228-4180 or [email protected].
Information may also be reported anonymously through the Arlington County Crime Solvers hotline at 1-866-411-TIPS (8477).