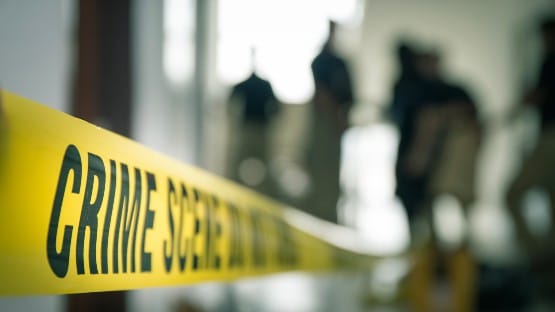 The Arlington County Police Department is investigating a sexual assault on South Four Mile Run Drive and is seeking the public's assistance in identifying the suspect.
At approximately 12:11 a.m. on Monday, police were dispatched to the report of a sexual assault at Columbia Pike and South Four Mile Run Drive.
Upon arrival, it was determined that at approximately 9:15 p.m. on Sunday, the female victim, a juvenile in her teens, was walking in the 4900 block of Columbia Pike when the suspect began to follow her. As she turned onto South Four Mile Run Drive, the suspect grabbed her from behind and touched her inappropriately before pulling her into a wooded area.
The suspect then produced a bladed object and sexually assaulted the victim before fleeing the scene on foot.
The victim was then able to walk home and seek assistance.
The suspect is described as an unknown race male wearing a black jacket and black or gray sweatpants.
This remains an active investigation and anyone with information related to this incident is asked to contact Detective R. Munizza at 703-228-4171 or [email protected] or the Arlington County Police Department's Tip Line at 703-228-4180 or [email protected]. Information may also be reported anonymously through the Arlington County Crime Solvers hotline at 1-866-411-TIPS (8477).