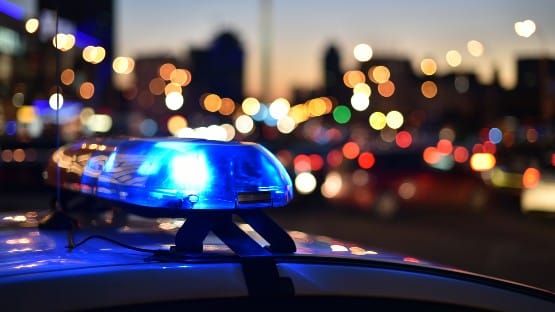 A man who reportedly stole a rifle from an off-duty officer's parked police vehicle was arrested Friday in Pentagon City.
Arlington County Police detained Tyler Rodriguez-Hernandez, 21, after getting a call to 911 at 9:06 a.m. to the 700 block of 12th Street South for the report of a person with a gun. Officers located the suspect in possession of a stolen rifle and wearing a ballistic vest with police insignia inside a parking garage in the 1100 block of South Hayes Street and took him into custody without incident.
The preliminary investigation indicates Rodriguez-Hernandez entered a parking garage in the 700 block of 12th Street South and discharged a fire extinguisher before he forced entry with a shovel into an off-duty officer's parked police vehicle and removed a secured rifle and other items.
Rodriguez-Hernandez then ran across the street, briefly entered a shopping mall and exited into the parking garage where he was located and apprehended by responding officers.
The rifle was recovered on scene, and no injuries were reported.
This remains an active criminal investigation and anyone with information related to this incident is asked to contact Detective A. Barnickle of the Criminal Investigations Division at 703-228-4342 or [email protected].
Information may also be reported anonymously through the Arlington County Crime Solvers hotline at 1-866-411-TIPS (8477).