Former Virginia Gov. Bob McDonnell and his wife, Maureen, have pleaded not guilty to charges related to more than $160,000 in loans and gifts given to the First Couple by a businessman allegedly seeking favors from state government.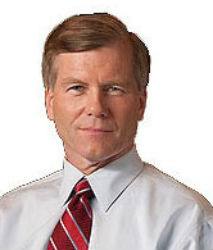 The pleas come on the heels of reports that McDonnell turned down a deal offered by federal prosecutors that would have had him plead guilty to one felony charge while allowing his wife to escape any prosecution. McDonnell and his attorneys have instead begun to make their case in the court of public opinion that prosecutors are guilty of overreach in even charging the couple with crimes related to the loans and gifts.
The strategy could prove effective because of the difficult circumstances involved in the case. There is no question that Jonnie Williams, then-CEO of Star Scientific, loaned the McDonnells money, purchased gifts for the couple, including a Rolex watch for the then-governor, and gave them access to a vacation home and travel. What's not clear is what Williams sought or received in return.
Sure, it would be terribly naïve to assume that Williams was just being overly generous to friends with no ulterior motives in sight. But neither Williams being overly generous, nor the McDonnells being overly receptive to the generosity, is a crime, and this is where the prosecution will turn one way or the other.
Was Williams seeking preferential treatment for his company and its products with state government? Basically, was this a classic quid pro quo? And, can it be proven that Williams sought specific benefits in exchange for his generosity to the McDonnells, and was he rewarded with what he sought?
This is far from being an open-and-shut case. If there were a betting line on the final outcome, the oddsmakers would likely weight it heavily toward acquittal based on what we know now, with the wild card being what prosecutors have from Williams that hasn't yet been disclosed.
Column by Chris Graham