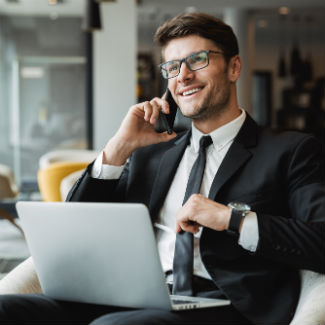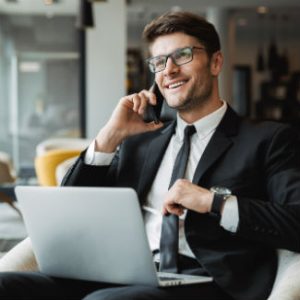 The technology boom of the last three decades presents a new challenge for businesses of all sizes. There are countless federal laws on the books that lay out the ground rules for how companies handle the personal data that they collect from their respective customer bases. Even with all of the safeguards currently in place, there is still cause for concern for all involved. According to a Fox Rothschild LLP survey, 53% of corporate executives have expressed concern that their data privacy budgets and cybersecurity are not sufficient to adequately address a breach.
Albert Boufarah, Founder and President of SAMR Inc., advises that it is the responsibility of company management to alert their entire organizations as to the appropriate tactics to manage data that keeps the information pertaining to customers as well as internal personnel from ending up in the wrong hands. Boufarah goes on to say that companies are now encountering another issue that has resulted from the exponentially increased amount of generated data. Historical evidence has given credence to this alarming trend, as a Digital Guardian report has cited research showing that the number of reported data breaches has increased from 136 in 2005 to over 2,100 in 2015.
In order to tip the scales and prevent those with ill intent from getting the upper hand, we all must do our part. A specialized IT Asset Disposition (ITAD) program is a good start, Boufarah suggests, but there will always be ways that we can improve our odds. Here is a summary of suggestions to indicate what you should never do if you want to substantially decrease the likelihood of a breach.
Guidelines for what NOT to do with obsolete IT equipment
Retain it.
The statements that reinforce that this is the best approach to take are below.
Resale value – The value of all technology items depreciate over time. You can extract the most value from your materials by posting them on resale markets sooner rather than later.
Data security – If a hard drive is not thoroughly wiped or demanufactured, it may still have personal information that will put both you and your clients at risk You are urged to leave nothing to chance and take every possible precaution.
Being too quick to turn it in.
It never hurts to use all the methods you have available to thoroughly search a company's background and learn about their history of handling customer data before you potentially make a mistake by providing them with your own.
Unfortunately, mismanagement of devices with sensitive data has and will continue to happen, which is why companies must do their due diligence in making sure the company they use for data management is credible. If they are not careful, they run the risk of data breaches and/or resale of product without approval that can damage their reputation beyond repair. Leave nothing to chance when it comes to selecting an electronic waste vendor.
Never forget that your IT assets can be tracked.
Whether it's phones, printers, microchips and other components & devices, data can be found literally everywhere. With older technology, it's possible that items not part of a network or in the same systems as your more contemporary equipment cannot be located. For proper data management, always make an effort to ensure that your inventory is being handled accurately and properly.
When upgrading devices, replaced equipment can be easily viewed as items that do not hold any value. This is not always the case. Sometimes even when a device is malfunctioning, parts can be harvested and reused or resold.
All items have value on the black market as long as the data has not been completely wiped and/or destroyed. This is why it is pertinent to make certain your ITAD vendor can keep track of your assets throughout the disposal process. This method is essential for ensuring security as well as obtaining the documents that are necessary for compliance with regulations imposed at all levels.
The importance of swift and thorough action to ensure data security at your organization simply cannot be stressed enough. When it comes to preventing a potential breach of data that contains sensitive information belonging to employees or clients, Boufarah states that you should bear in mind that the best offense is a good defense. This article provides a brief outline suggesting ways around the pitfalls that companies too often step into. Boufarah highly recommends a discussion with an ITAD professional to give you peace of mind along with the tools that work best within your company's infrastructure, which will assure you have the information you need to reach your data management objectives.