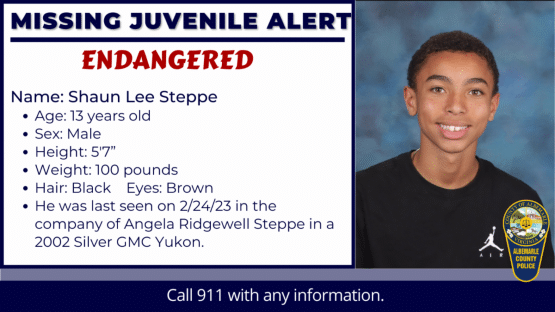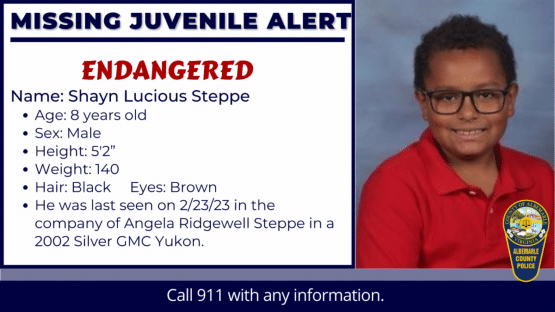 Update: Saturday, 9:37 a.m. The missing juvenile alert for Shaun Lee Steppe and Shayn Lucious Steppe has been canceled. Both juveniles have been found safe.
Albemarle County Police are currently seeking the whereabouts of 13-year-old Shaun Lee Steppe and 8-year-old Shayn Lucious Steppe.
The brothers were last seen last week in the company of Angela Ridgewell Steppe in a 2002 Silver GMC Yukon.
Anyone with information on the location of either of the Steppe brothers or Angela Ridgewell Steppe is encouraged to contact Detective Lavin with the Albemarle County Police Department's Criminal Investigations Division.
Lavin can be reached at 434-296-5807.
You can also call Crime Stoppers at 434-977-4000 or [email protected].