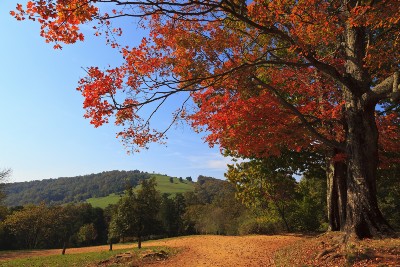 Albemarle County has launched a new community survey as county leaders look to hear from residents on their perceptions of the effectiveness of local government programs, services and infrastructure.
The survey is administered in partnership with the Center for Survey Research of the Weldon Cooper Center for Public Service at the University of Virginia.
"We ask for your help in enhancing our understanding of how well Albemarle County local government is serving our community," County Executive Jeff Richardson said. "Survey responses help inform strategic planning, resource allocation, and program offerings, but most importantly, the survey allows us to formally check-in with our customers – our community – to see how we are doing to deliver services."
Albemarle County last conducted a community survey in 2019. At that time, the community shared that while satisfaction with fire rescue and police services were high, services around land use, planning, zoning, and solid waste/recycling had the greatest opportunity for improvement.
Since that time, the county initiated a comprehensive plan update and a zoning ordinance modernization project, and introduced electronic submission for many land use applications. In partnership with the Rivanna Solid Waste Authority, Albemarle County opened new convenience centers in Ivy (2020) and Keene (2023) to provide recycling and tag-a-bag trash service to western and southern Albemarle, with plans underway for a third convenience center in northern Albemarle.
Households were selected for participation through a sampling method, which allows the survey researchers to provide the county with statistically significant results.
Selected households will receive a letter introducing the survey this week. The survey is available in English and Spanish.
Later this fall, an open survey will be shared with the entire community.
All results will be available in 2024.