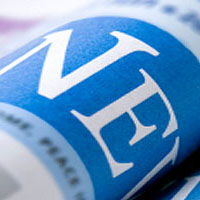 The Virginia Department of Health (VDH) advises consumers to not consume any Marva Maid Dairy milk in ½ pint containers with sell by dates from May 30 through June 2, 2014.
This is advised due to an active investigation that began on May 28, 2014, when VDH received a complaint regarding milk with an off taste and odor from Henrico County School District in Richmond, Virginia. The school district reported several people feeling sick after drinking milk produced and distributed by Marva Maid Dairy located in Newport News, Virginia.
VDH also became aware of a complaint by schools in Prince William County about spoiled milk from this dairy.
Testing on the milk from the Henrico County and Prince William County incidents found elevated levels of bacteria consistent with milk that spoiled prematurely. Recent milk testing at the plant is within standards indicating that the spoilage problem was of a temporary nature.  VDH has no indication of ongoing illness associated with this milk.
VDH is responsible for permitting all Grade A dairy plants in Virginia, and is continuing to work with Marva Maid Dairy to determine a cause for the premature spoilage. Distribution of this product is limited to Virginia.
VDH will provide any update as information becomes available as the investigation continues. Information will be provided on our website www.vdh.virginia.gov. Affected consumers can contact Marva Maid's customer service line at800-768-6243, extension 445.