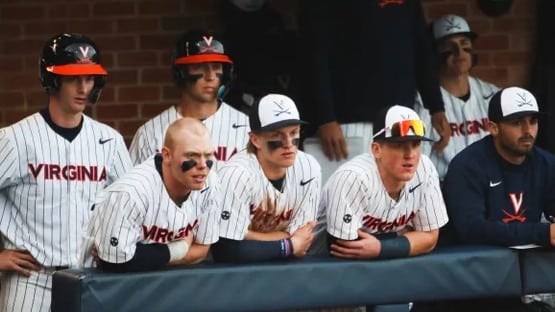 Eighth-ranked Virginia held off Georgetown to post a 6-4 win over Georgetown at Disharoon Park on Wednesday.
The Cavaliers (19-2, 4-2 ACC) scored in five of the first six turns at the plate that included a pair of runs on solo homers by Jake Gelof in the first inning and Kyle Teel in the third inning.
Second year Griff O'Ferrall went 3-for-5 with a double and three RBI in the contest.
First-year righthander Kevin Jaxel was credited with the win after he retired all eight batters he faced and struck out six of them. He totaled 2.2 innings of relief and recorded his first collegiate victory.
Virginia will play its first three ACC games at home beginning Friday against Florida State (12-9, 3-3 ACC). The series opener is scheduled for a 6 p.m. start, while first pitch for Saturday and Sunday's games will be at 1 p.m.