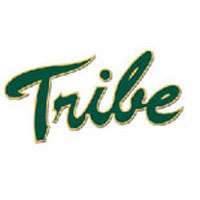 The No. 13/17 William and Mary football team rallied back from a 10-point halftime deficit to defeat Lafayette, 33-19, at Zable Stadium on Saturday evening.
En route to wrapping up its non-conference slate with a victory for the third consecutive week, W&M (3-1) posted a dominant second half performance in which it outscored Lafayette, 24-0, and allowed just 54 total yards. Additionally, the Tribe held LC (1-2) to just 11 yards on the ground during the final 30 minutes and dominated the time of possession, 20:18 – 9:42.
Sophomore quarterback Steve Cluley rushed for two scores and also threw a touchdown pass – all of which came in the third quarter – while sophomore running back Kendell Anderson recorded a pair of touchdowns – one on the ground and one with a catch. During the pivotal third quarter, Cluley rushed for 94 yards (on eight carries) and completed 5-of-6 passes for 42 yards.
Senior defensive end Mike Reilly led the Tribe defensively and posted six tackles, two sacks, a forced fumble and a block, while junior linebacker Luke Rhodes totaled seven tackles, a sack and a fumble recovery. Junior linebacker Ian Haislip and freshman defensive tackle Isaiah Stephens also registered sacks, while junior safety Jared Velasquez tallied eight stops and a fumble recove! ry.
W&M jumped out to an early 7-0 lead on a 3-yard touchdown run by Anderson less than five minutes into the contest. The quick three-play, 80-yard scoring drive was highlighted by a 73-yard pass from Cluley to senior wideout Tre McBride, which represented career longs for both players.
Lafayette answered on the ensuing play from scrimmage when running back Ross Scheuerman broke off a 72-yard touchdown run.
After missing a chance to take its first lead of the game when Ryan Forrester's 29-yard field goal sailed wide left early in the second quarter, the Leopards went ahead with a 6-yard touchdown pass from quarterback Drew Reed to wideout Demetrius Dixon with 6:52 remaining in the half. However, Reilly blocked the extra point attempt, and junior cornerback DeAndre Houston-Carson scooped up the loose ball and returned it 85 yards to the end zone.
LC added another touchdown with a 4-yard run by Reed with just 0:39 left in the half, but the extra point failed again as the Leopards owned a 19-9 advantage at the break.
Lafayette outgained W&M, 347-124, in the opening half and controlled the time of possession, 17:42 – 12:18. Additionally, the Leopards piled up 14 first downs while the Tribe managed just three.
W&M set the tone for the second half when Cluley rattled off a 60-yard run on the first play from scrimmage. Two plays later, the Manasquan, N.J., native connected on a 4-yard touchdown pass to Anderson to cut the margin to 19-16.
Shortly thereafter, senior defensive end Stephen Sinnott forced a fumble by LC wideout Mike Duncan near midfield and Velasquez recovered the loose ball. W&M then capped off an 11-play, 45-yard drive with a 10-yard touchdown run by Cluley to lead 23-19 with 5:31 left in the third quarter. The Tribe converted a pair of fourth-and-1 situations en route to posting the go-ahead score.
After holding LC to a three-and-out on the following possession, W&M notched its third touchdown of the quarter when Cluley found the end zone on a 4-yard run with just 0:41 showing on the clock. The seven-play, 65-yard drive was keyed by a 22-yard pass from Cluley to Anderson.
Lafayette had an opportunity to cut into W&M's lead when it drove to the College's 27-yard line early in the fourth quarter, but it was stopped on downs when Haislip registered a big sack to halt the drive. The Tribe capitalized with its final points of the contest shortly thereafter on a career-long 49-yard field goal by senior John Carpenter.
Scheuerman led Lafayette with 160 rushing yards on 20 carries, while Reed completed 22-of-29 passes for 217 yards.
The Tribe will return to action when it opens conference play at Stony Brook next Saturday at 6 p.m.