Sports
McKenzie, Wood dazzle, FredNats split doubleheader with Augusta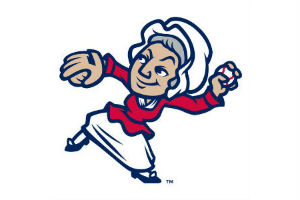 Jared McKenzie homered in his FredNat debut, James Wood had four more hits across two games, and the FredNats split tonight's doubleheader with Augusta, winning 8-2 in game one and losing 8-7 in game two.
McKenzie, the Nationals' fifth round pick in 2022 out of Baylor, doubled in his first at-bat down the left field line, and then cranked a no-doubter three-run homer to right field in the third inning. Will Frizzell and Jacob Young also had RBIs in the early innings for the FredNats, who led 7-0 after three innings. Frizzell had hits in his first seven at-bats in the series before finally being retired late in game one.
Branden Boissiere had the eighth and final RBI for the FredNats in the middle innings. Fredericksburg got a strong start from Jose Atencio, who earned his second win with the team after pitching five shutout innings with no walks and seven strikeouts. Augusta pushed across a couple runs late for the 8-2 final. Jacob Young reached four times in the game and scored his 90th run of the season, second in professional baseball to only Aaron Judge of the New York Yankees.
In game two, it was all GreenJackets in the beginning. Augusta scored the first four runs of the game off FredNat starter Karlo Seijas – three of them unearned. The FredNats pushed across a run in the bottom of the third inning when Cortland Lawson walked and ended up scoring on a stolen base by Young.
The FredNats didn't record their first hit of game two until the fourth inning when Trey Lipscomb tripled. He now has an extra base hit in each of his first two games with the team.
The GreenJackets got two in the 6th and two in the seventh to have just enough offense to hold on. Wood doubled in a run in the sixth to make it a 6-2 game, and then Lipscomb drove him in with an infield single to make it 6-3. It was an 8-3 going to the bottom of the seventh and final frame, and the FredNats rallied for four runs in the seventh, but left the tying run on third base.
Wood had a two-run double in the seventh as well to finish with three RBIs and three hits in the game, and Christopher De La Cruz and Boissiere had the other RBIs in the frame.
The FredNats maintain their 5.5 game lead in the Carolina League North Division going into the weekend. It's another Firework Friday tomorrow night at Virginia Credit Union Stadium with RHP Jackson Rutledge on the mound for a 7:05 first pitch.