Four red flags to watch out for when choosing SEO providers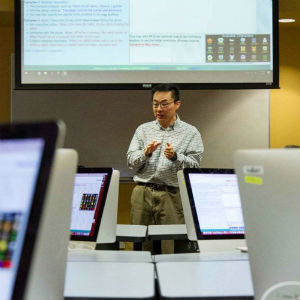 Not happy with your current SEO provider? If you're not getting the results you want even after working with the company for several months, then it's safe to say that you should move on. The company probably doesn't know what they're doing. But before you hire a different agency, you should know what qualities to look for so you wouldn't end up getting disappointed yet again. The following are 4 signs that you should avoid an SEO provider.
1. Low-quality content
You have probably heard of this a bunch of times: Low-quality content has no place in today's SEO. Since Google released the Panda algorithm, adding thin content on your site or using it as a source of backlinks had not been effective. But it shouldn't come as a surprise that a ton of SEO consultants still use the low-quality content. The reason is that this kind of content doesn't take a lot of time, money, and effort to produce.
It helps to look at the past ranking projects of the company. This allows you to see the quality of content they use both on the client's website and the backlinks. Don't feel tempted when the company tells you that they can build hundreds of links in an instant. Surely, you wouldn't want the majority of your links to come from "auto repair in X city" kind of posts.
2. Incomprehensive SEO services
If the service of the SEO Company doesn't go beyond providing blog posts, then you shouldn't expect to climb up the rankings. It's also common for providers to offer individual SEO services. This means you can choose the particular service you need such as link building, on-page SEO, and content marketing. But does this level of flexibility really benefit you?
You should understand that SEO requires a comprehensive strategy. The company you choose should be the experts, so if they rely on your SEO knowledge to pick what services to use, how can you make sure you're making the right choices? As the specialists in the field, they should formulate a custom SEO strategy based on the unique needs of your business.
3. Setup fees
Did your previous SEO provider ask you to pay a setup fee? Many business owners do not even bother asking what this fee is for. In most cases, though, the company charges a setup fee just because they can. Perhaps they will tell you that things tend to be more difficult during the beginning of the project compared to the latter stages, but this isn't enough reason to rip you off.
It's reasonable for the company to charge higher for the first month. But if you need to pay for a setup fee on top of the first month's cost, then you better run away.
4. Zero access to Google Analytics
Whether you already have a Google Analytics account or the company creates one for you, make sure that they access it. Otherwise, there's no way for them to tell how well your campaigns are doing. Take note that it isn't enough for the company to show you ranking improvements. Rankings without conversions are meaningless.
You should also steer clear of companies that take pride in using proprietary software for monitoring site metrics. Virtually all tracking tools in SEO marketing pull data from Google Analytics. It's outright lazy for the company if they refuse to even take a glimpse at your GA data.
No matter how great your internet business ideas are, you might find yourself failing again and again without the assistance of a reputable SEO provider. Watch out for these red flags to help you hone in on the right company.