UVA inexplicably opens as four-point favorite at Virginia Tech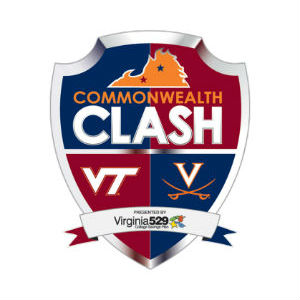 UVA hasn't beaten Virginia Tech in American football since before there were iPhones, Facebook, Twitter and YouTube.
But Vegas thinks the streak dating back to 2003 will come to an end on Friday.
Virginia (7-3, 4-3 ACC) opens the week as a four-point favorite on the road at Virginia Tech (4-6, 3-4 ACC).
The Cavaliers last won in Lane Stadium in 1998, back when flip phones and those free AOL CDs were all the rage, storming back from a 29-7 halftime deficit to win 36-32.
That win was UVA's eight in 12 years against its in-state rival.
Since that day, Virginia Tech has won 18 of the last 19 in the series, the lone loss coming in 2003 in Charlottesville, when the 'Hoos beat the Hokies, 35-21.
The series has been more competitive of late, aside from a 52-10 Tech blowout in 2016, Bronco Mendenhall's first season at Virginia.
In the last six years, Tech has had two three-points wins – 17-14 in 2012 and 23-20 in 2015 – and one four-point win, 24-20 in 2014.
The Hokies beat the Cavaliers 10-0 last November in Charlottesville.
Virginia's seven-win season to date in 2018 is the program's best since 2011, when the 'Hoos finished 8-5.
Virginia Tech, for its part, comes into rivalry week on a four-game losing streak, and has also lost four straight at home in 2018, the first four-game home losing streak since 1973-1974.
To get a sense of how the Virginia Tech athletics department thinks this one will go, word leaked on Sunday that the program has scheduled a contingency game for Dec. 1 against Marshall to replace a game lost on the schedule in September due to Hurricane Florence.
The game would only be played if the Hokies are able to defeat Virginia on Friday to get their fifth win of the season, meaning a game with Marshall (7-3, 5-2 C-USA) would be a door to six wins and a 26th straight bowl trip.
The last time Virginia Tech missed out on the football postseason was 1992. None of us had yet heard the word Internet then.
Story by Chris Graham
Comments