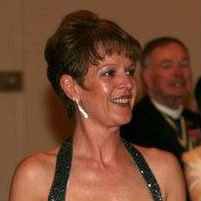 When your parent or any member of your family dies, anger rears its ugly head.  I find anger is an umbrella for other emotions that don't make sense at the time.  I had lots of anger when my father died.  But I never expected to be angry at his church.
My father had his affairs in order but a few things, important things, he left undecided.  He never told us what he wanted done with his remains or if he wanted a memorial service and funeral.  It was logical to have a memorial service for my father in Virginia since I was centrally located between family and friends.  My father was a member of the Lutheran Church (Missouri Synod).  So was I, although I never followed the church after I was confirmed.  I contacted a local church near my home for a memorial service.
I spoke with the pastor, explained the situation, and told him which church in Florida my father attended.  As with any rigid organization, the pastor checked my father's membership. When I met with the pastor, I asked if I could have my father's Masonic apron with his remains.   I proudly said my father was a Mason, a Past Master.  The pastor quickly dismissed that.  He explained to me that the Missouri Synod did not recognize the Masonic Brotherhood.  He said the church would not approve and some members would be upset if I insisted on having his Masonic apron with his remains.  I told him my father was a devout Lutheran, tithed, and was recruited by another devout Lutheran into the Brotherhood.  The pastor explained that was frequently done during my father's years to assist with business contacts.  The pastor seemed understanding of my predicament but laid the Lutheran Missouri Synod guilt on me; I was confused but I did not insist.
This gnawed at me for days.  Why wouldn't the church allow his Masonic apron?  The Masonic Brotherhood didn't have an issue with my father being Lutheran.  Benjamin Franklin was in the Brotherhood.  I understood what the pastor said but I didn't think God would have an issue with the apron.  My father was humble only to God.  My father was a devout Lutheran.  My father deserved recognition for being a Past Master in the Masonic Brotherhood.  It was important to him.  I started getting angrier.
I did a little research on the history of the Lutheran Missouri Synod Church.  Two hundred years ago, a sect of German Lutherans were not able to worship freely, left for the United States and evolved into the Lutheran Missouri Synod.  Fine.  That's great.  That's why we have the First Amendment in the United States.  Nowhere in the Bible does it say anything about having a Masonic apron at a memorial service, at least not to my knowledge.  The only material things important to my father were his Masonic items and his confirmation certificate and picture.  My father was a good man –  sure, he had his faults – but this Lutheran rule implied he wasn't good.  I was fuming.  God doesn't have an issue with this, just the church.  Man's church.  I was so angry with the church.
So, we held my father's memorial at a Lutheran (Missouri Synod) Church, but his Masonic apron wasn't there.  However, I covertly had my father's Masonic membership recognized.  I asked a friend of ours, also a member of the Masonic Brotherhood, to wear his Masonic necklace under his shirt.  I was still angry with the church and I was going to express my views somehow.
For weeks after my father's memorial, I was still angry.  One night, after many tears, again, I told God I denounce the church of my father, the same church he sent me to.  Oddly, I was relieved, as if God was chuckling and telling me "Go to whatever church you want.  Just follow My word."  I would find another church.  I could even have another memorial.  And I still proudly display my father's Lutheran confirmation certificate and his Masonic apron in my home.
My healing journey continues.  Join me.  I think God is fine with any memorial or service; He may even be just fine with aprons.  We're really not alone.
(Henry Alfred Rudolph.  Born April 2, 1930.  Died March 2, 2015.)