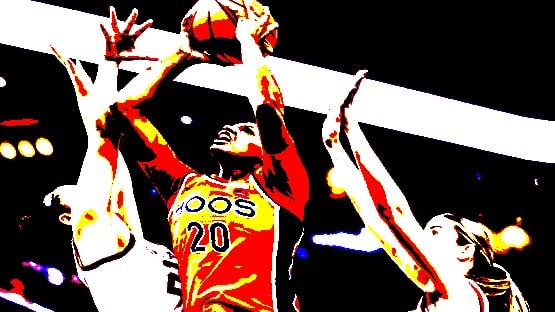 Virginia cut a 20-point second-half deficit to five, but that was as close as the Cavaliers would get in an 82-67 loss to #25 Oklahoma on Sunday at JPJ.
Camryn Taylor scored a team-high 17 points on 6-of-12 shooting and added six rebounds and two steals for Virginia (3-1).
Olivia McGhee scored a season-high 14 points on 6-of-15 shooting and pulled down five rebounds. London Clarkson also scored in double figures (13 points, 4-of-8 FG, three steals).
Virginia shot just 1-for-23 from deep, but forced 21 OU turnovers, which resulted in 21 points for the Hoos.
Oklahoma (5-0) led 44-27 at the half,  but Virginia clawed back into it in the third, holding the Sooners to five makes from the field to get the margin down to nine, 57-48, going into the fourth quarter.
It would get down to five, at 60-55, with 7:46 left, but that was as close as UVA would get the rest of the way.
"It never feels good to lose, obviously. Credit to Oklahoma, they played a great game, they played tough, I thought they played really well on both sides of the ball," UVA coach Amaka Agugua-Hamilton said. "For us, obviously we struggled to shoot it from the three, which is uncharacteristic. We shoot it well in practice, and we're just waiting for that to click under the lights."
Next up for Virginia: a trip to Grand Cayman for the annual Cayman Islands Classic event. Virginia faces Tulane on Friday at 11 a.m. and reigning national champion LSU on Saturday at 5 p.m.
Both matchups are set to stream on FloHoops ($). Fans can also tune in live on WINA (98.9FM/1070AM).