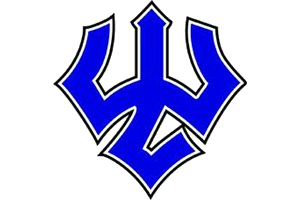 Washington and Lee University President Kenneth P. Ruscio has announced the appointment of Brant Hellwig, professor of law at Washington and Lee University and an expert in the field of federal taxation, as dean of the W&L School of Law, effective July 1, 2015.
Hellwig succeeds Nora V. Demleitner, who announced earlier this week she would step down as dean at the end of the academic year.
Hellwig joined the W&L law school faculty in 2012. He teaches a variety of tax courses, including Federal Income Taxation of Individuals, Partnership Taxation, Corporate Taxation, and Estate and Gift Taxation. His scholarship in the field is similarly broad, ranging from the income tax treatment of deferred compensation arrangements to the estate tax treatment of closely held business entities employed as trust substitutes.
At W&L Law, Hellwig has served on a number of critical committees, including two years as chair of the Faculty Appointments Committee. He also was a member of the Board of Trustees task force working group that developed the recently announced strategic transition plan, which positions the law school to maintain its distinctive mission while adapting to the changing environment of both legal education and the legal profession.
"I am delighted that Professor Hellwig has agreed to accept this appointment and have the utmost confidence in his ability to lead the law school during this critical time," said Ruscio. "I look forward to working with Professor Hellwig and the entire law school community to ensure that the School of Law remains a defining feature of Washington and Lee."
Provost Daniel A. Wubah noted that Hellwig's appointment ensures a seamless transition over the coming weeks.
"Professor Hellwig has a clear understanding of our law school's mission, character and goals," said Wubah. "Both he and Dean Demleitner will have the full support of the faculty and administration during the transition."
Hellwig received his B.S. summa cum laude and J.D. magna cum laude from Wake Forest University. After practicing with the firm of Bell, Davis & Pitt, P.A. in Winston-Salem, North Carolina, he pursued his LL.M. in taxation at New York University School of Law, where he received the Harry J. Rudick Memorial Award for distinction in the tax program.
After serving as law clerk to the Hon. Juan F. Vasquez of the U.S. Tax Court, Hellwig began his academic career at NYU as an acting assistant professor. He then accepted a permanent appointment to the University of South Carolina School of Law, where he was a member of the faculty for 10 years. During his tenure at South Carolina and W&L, Hellwig has received a number of institutional awards recognizing both his teaching and his scholarship.
"W&L School of Law is a truly remarkable place. We have a small, collegial student body that regularly interacts with a faculty comprised of engaged scholars and committed teachers," said Hellwig. "The place has a feel that is both comforting and invigorating. It is a joy to be a part of this intellectual community, and it will be a privilege to lead the school.
"I look forward to working with Dean Demleitner in the months ahead so that the school may continue to build on her many accomplishments."
In addition to numerous law review articles, Hellwig has published a casebook on Federal Estate and Gift Taxation with W&L law professor Robert Danforth and recently completed a manuscript commissioned by the U.S. Tax Court. "The United States Tax Court: An Historical Analysis" is an expanded revision of the seminal text published in 1979 by Harold Dubroff on the Tax Court's evolution as a judicial body and its statutory jurisdiction.
In announcing the appointment, Ruscio also paid tribute to Demleitner for her efforts on behalf of the school during her three-year tenure as dean.
"I would like to express on behalf of the entire Washington and Lee community our deepest appreciation to Dean Demleitner for her contributions these last three years," said Ruscio.
Among her accomplishments, Demleitner worked to improve the school's bar passage rates and placement rates, revamped the Career Services Office, led renovations of Lewis Hall and nearly completed the law school capital campaign target of $35 million. She increased diversity in the law school faculty and student body and enhanced the school's innovative third-year curriculum by adding the Washington D.C. semester. Following her sabbatical leave, Demleitner intends to bring her expertise as a criminal law scholar to the W&L Law faculty.