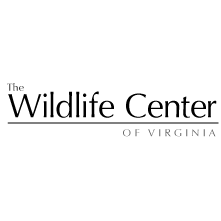 The Wildlife Center of Virginia is celebrating Earth Day with "Bear Cam" … a live web-cam  look at three Black Bear cubs.
These three cubs – all males, and all born earlier this year – were somehow separated from their mothers or possibly orphaned.  The three cubs are now sharing an enclosure in the Center's Bear Pens and may be seen wrestling, roughhousing, napping … and eating.  The cubs are being bottle-fed twice a day; they are also being offered "mush bowls" – thickened bear formula, softened puppy chow, and small pieces of soft fruit.
The three cubs are:
#15-0224, admitted on April 4 from Shenandoah County;
#15-0292, admitted on April 13 from Albemarle County;
#15-0354, admitted on April 19 from Bath County.
Bear Cam is on Critter Cam 2 – one of the three "channels" of the Center's Critter Cam.
On Critter Cam 1 today, viewers may check in on Maggie, the Center's resident Peregrine Falcon … or Papa G'Ho, a resident surrogate Great Horned Owl, and owlet #15-0281 [rescued from Albemarle County].
On Critter Cam 3 … Buddy the Bald Eagle.
Critter Cam broadcasts every day from 6 a.m. to 12 midnight Eastern:
http://wildlifecenter.org/critter-corner/critter-cam-landing