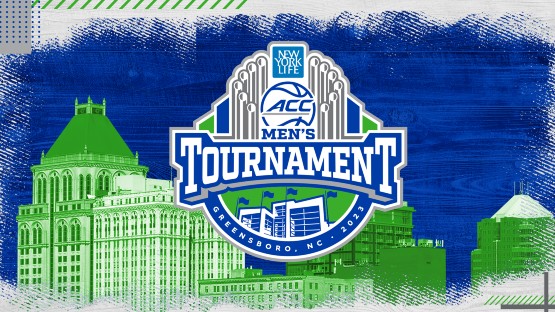 Tuesday's ACC Tournament first round had two of the three games come down to the final play. KenPom.com has two more coming down to the end in Wednesday's second round.
The predictive metrics site has the #8-#9 matchup between Syracuse (17-14, 10-10 ACC) and Wake Forest (18-13, 10-10 ACC) and the #6-#11 matchup between NC State (22-9) and Virginia Tech (19-13) as one-possession games, with Wake and NC State as the two-point favorites.
In the day's other two matchups, #4 seed Pitt (21-10) is an eight-point favorite over #13 seed Georgia Tech (15-17), and #7 seed North Carolina (19-12) is a 10-point favorite over #10 seed Boston College (16-16).
BC got past #15 seed Louisville in Tuesday's first round, 80-62, without leading scorer Quinten Post, who missed the game with an ankle injury.
Coach Earl Grant said after the game that Post, who averaged 15.2 points and 5.7 rebounds per game, shooting 53.8 percent from the floor and 44.0 percent from three, is "day-to-day," leaving open the possibility that he could be available for Wednesday.
"We'll talk about it tonight at the hotel," Grant said. "He had a pretty good practice yesterday, but not to the point where we felt like he can move and defend and run the way we need him to run to play in these games. He didn't move around great yesterday. We'll take it day-to-day, and we'll see how he looks tonight."
OK, so, that doesn't sound promising.
Pitt swept Georgia Tech, which defeated #12 seed Florida State, 61-60, on a free throw with two-tenths of a second left, in the regular season – winning 71-60 in Atlanta on Jan. 14 and 76-68 at Pitt on Feb. 21.
"I would tell you that I thought we played really well against Pitt the first time," Georgia Tech coach Josh Pastner said. "Sometimes when you play a game, and you think, man, we blew the game, or we should have won the game, Pittsburgh earned that win when they beat us. They played at a high level. If we didn't – I thought we played really well, and they just made big shots. They were really good. That's why they're a really good team. They earned that win. They made big plays.
"If we're going to want to beat Pittsburgh, we're going to have to be really good again, and we're going to have to try to hopefully make them have to – if they're going to beat us, they're going to have to earn it like they did last time," Pastner said.