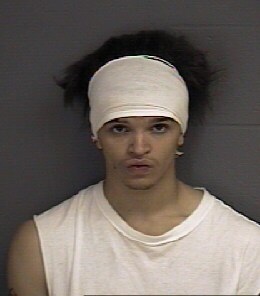 A Fishersville man wanted since Aug. 21 after a raid on a Waynesboro home turned up a small cache of meth was arrested at a Staunton residence Thursday morning.
Brian Keith Moats, 30, is being held without bond at Middle River Regional Jail.
Officers had already charged Daniela Gertrud Vogel, 28, with possession of methamphetamine with intent to distribute when they found her and nearly $300 worth of meth at a residence in the 900 block of Bridge Avenue on Aug. 21. Vogel had been wanted by the Waynesboro Police Department since failing to appear in Waynesboro General District Court for a shoplifting charge she received in April.
Officers had received a tip that Vogel was at the residence where she hiding out.
After finding and arresting Vogel, officers were allowed to search the rest of the residence.  They found the methamphetamine, used by Vogel and Moats, who left the residence when officers arrived.