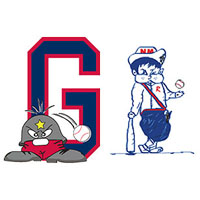 Tyler Howe pitched six strong innings, and leadoff man Clayton Taylor had three hits for the Waynesboro Generals in a 6-3 win at New Market Thursday night in Valley League baseball action.
Howe (2-0, 1.59 ERA) gave up a run on four hits in six innings of work, striking out nine and walking two on 84 pitches, 55 for strikes.
Alex Mauricio earned his second save of the season with two and a third innings of scoreless relief, allowing one hit, with three strikeouts and no walks.
Waynesboro (9-12) jumped on top early, getting two runs in the first when Taylor scored on a wild pitch and Jonathan Camp followed with a sacrifice fly RBI that plated Michael Brosseau from third.
The Generals added two more in the second on a Stephen Pitarra RBI groundout and an error on a grounder off the bat of Kevin Phillips.
New Market (10-14) made it interesting in the seventh. Down 5-1, the Rebels got back into it with back-to-back RBI doubles by Lorenzo Wright and Nate Blanchard off reliever Connor Foltyn.
Mauricio came in and closed the door, getting Kevin Edwards to ground out to short and striking out Storm Edwards to end the seventh, pitching around a two-out double in the eighth and setting the Rebels down in order in the ninth.
A Jeremy Taylor RBI single in the eighth provided some important insurance for the Generals, now winners of two straight, and back out of the cellar in the South Division of the Valley League standings, at fourth place, six and a half games back of division leader Harrisonburg.