Local
Want to run a flower shop? What you'll need, and what you won't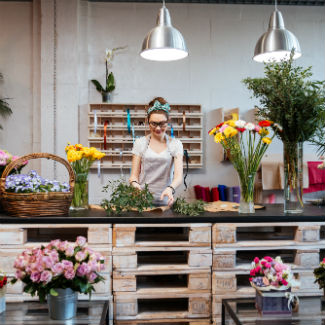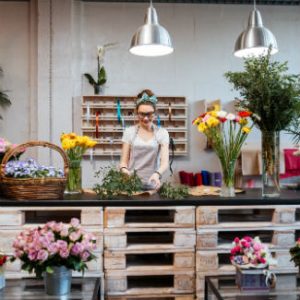 If you love flowers and you have the creativity in making unique arrangements, then you can think of becoming a florist. You can possibly make a lot of money in being a florist however it is not that easy as what you think. You have to invest your time, effort, and money if you want to succeed especially with the fact that you'll have to deal with lots of competitors. According to a leading flower delivery in Singapore Little Flower Hut, being a florist, you have to wake up early so you can prepare the orders and deliver them on time. You also need to deal with your clients in a nice way and as much as possible answer their questions if you want to convince them to order from you. So if you are thinking of putting up your own flower shop, then you have to be aware of the things you need.
Things You Have to Prepare When Starting a Flower Shop
Putting up a flower shop can be an important decision for you to make because you will have to spend money on
the materials in order to get started. In this case, you should be aware of the things that you need the most such as the following.
Products and services that you'll offer to people.
Of course, in a business, you have to decide what particular products and services you will offer to people. As a florist, you should know the types of flowers that you will order as well as the services that you can render to your customers. Aside from selling flowers, you can also include other items like bears, balloons, candles, and more.
A certificate to sell products.
It is important that you get a certificate if you want your business to legally operate. This will depend on your place and might be one of the requirements to get wholesale products free of taxes.
Connection with other local businesses.
If you want to make a continuous sale, then you should establish a good relationship with other businesses that you know might need your products and services every day like restaurants and coffee shops. Consider giving away your business cards to inform people about your business.
Acquiring regular customers.
It is also necessary that you come up with regular customers if you want to make continuous sales despite the competition. In order for you to have regular clients, you have to provide them with quality services and somehow give discounts and great deals.
Things You Won't Need in Starting a Flower Shop
It is also necessary that you know what things you are not required to have in putting up a flower shop. This will save you time and will also alleviate the pressure you feel when getting into the floral industry. Listed below are some of the things that you won't need to have a flower shop.
Attending a floristry certification program.
Though you have to improve your skills in floral arrangements, it is best that you consider working with a professional florist than attending a floristry certification program. You can get ideas about the latest arrangements as well as the types of flowers that are always in demand. It will provide you a real-life experience on how you should run a flower shop.
Spending on lots of equipment and having a retail space.
You don't need to spend money on types of equipment that are not that important. Aside from that, putting up a flower shop doesn't mean that you'll have to look for a retail space because it can be possible for you to start at home.
Prices better than supermarkets.
It would be impossible for you to beat the prices offered by supermarkets. Remember that you'll have to make efforts to create a unique arrangement so it is just reasonable for you to charge your customers with the appropriate costs for you to earn.
Effective Tips in Marketing Your Business
Once you have all the things you need for your flower shop, it is necessary that you also work on marketing your business. It is not enough for you to just distribute flyers or business cards but you also have to do something to inform people that your business exists. Besides, there are plenty of ways that you can use to market your business like taking advantage of the internet. You can use social networking sites to introduce your business to the crowd without spending a penny.
Aside from social media sites, it can also be helpful for you to send emails to your customers. This is a low-cost strategy perfect for startups. Another way to get the attention of people is to offer discounts and gifts. It makes them think that they can make the most out of their money if they will grab these offers. Remember that people nowadays always look forward to saving money to alleviate their expenses.
It takes a lot of hard work if you want to succeed in the floral industry however if you can get regular customers then you can have the peace of mind you need of making sales. You just have to continue offering people with quality services if you want to win their trust. When you have established a reputation, then it would be easier for you to persuade the crowd to choose your shop over the others that will result in more sales.
Uday Tank has been working with writing challenged clients for several years. His educational background in family science and journalism has given him a broad base from which to approach many topics. He especially enjoys writing content after researching and analyzing different resources whether they are books, articles or online stuff. You can check out their website for guest posting services on RankWisely.com.